Meze 11 Deco Earbud review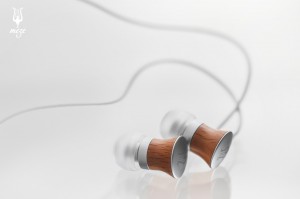 I have never found a comfortable set of earbuds. Nine times out of ten, I don't last thirty minutes with them before I rip them out of my ears in annoyance. My other issue is usually sound quality. Earbuds tend to be cheap and throw away items and sound… well cheap and throw away.
A while ago, we were contact by the fine folks at Meze wondering if we could give their new set of earbuds, the 11 Deco, a spin and an honest review. As it turned out, I had just gotten a new ipod and needed something for a train trip that wasn't the included Apple earbuds. Loading up on a few albums to beat the earbuds into submission, I boarded the train and gave the Meze 11 Deco earbuds their first workout.
Based out of Romania, Meze uses actual wood as part of their various headphones and earbuds. The 11 Deco uses beech wood as their enclosures, similar to a good set of speakers. The earbuds also have an attached mic. The 11 Deco comes with three different sizes of silicon ear-tips, an EVA carrying case and boasts a "non-tangle" cord.
The first thing I noticed as how well these earbuds fit. Now I'm not convinced I'm an earbud person, I think I would still prefer headphones but these didn't bug me. They fit well, I was able to keep them in while sitting, walking, shovelling snow, running for the train, the things would not fall out of my ears.
In terms of sound quality, completely impressed. Part of the reasoning behind using wood as part of the enclosures is to give the sound a warmth. It's not something I realized before I began using the 11 Decos but as I was listening to Daft Punk's Random Access Memories, I noted to myself that the sound was really warm. Not quite like vinyl but enough to remind me of it and that I really liked earbuds.
Warm, with good bass and nice clear sound, I was really impressed with this great sound coming out of these two little earbuds.
So I guess, what it comes down to, is are these $79.00 earbuds worth it?
I'd say the answer is a very solid yes. The feel good, they sound great and not that I usually care about such things, they look good. The wood just gives it this look that I love. Much like their sound, they've just got this warm feel to them as opposed to cold and mechanical. These have become my go to earbuds and I've got to say, that while I'm more of a headphone guy, the earbuds have sold me on the company and taking a look at their headphone selection as well.
You can find out more about Meze at their website, including a place to purchase their stuff. Try the 11 Deco's as a starter.