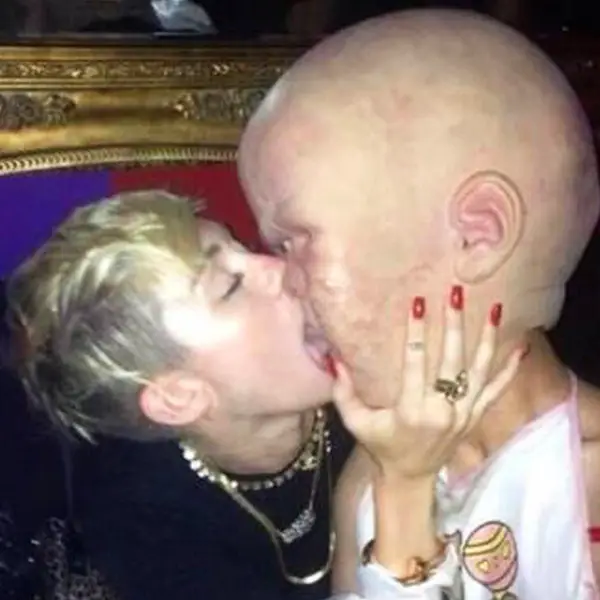 Miley thanks one of her supporters the only way she knows how.Miley Cyrus did not win Time's "Person of the Year" poll.  Thank Christ.
The title went to Egyptian general Abdel Fattah el-Sisi, the officer who was a big part of the ouster of President Mohamed Morsi earlier this year. He came in first with 26.2% of the vote.
In second place is Recep Tayyip Erdoğan, the current president of Turkey (Turks love to vote in this poll) with 20.8% of the vote.  
Miley finished with the bronze (16.3%) despite the efforts of a couple of programmers to fix the vote.  She did, however, make both the magazine's best and worst-dressed lists.