Ministry Album Due March 30th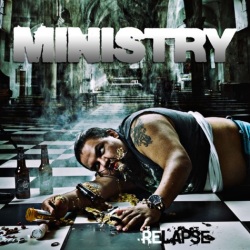 It's called Relapse, of course. A trcack called "99 Percenters" will be available on iTunes Friday.
Then on Christmas Eve, Al will celebrate the season by offering a stream of the record on Ministry's Facebook page. You can also watch a series of webisodes called "The Making of Relapse."
Welcome back, Al. You were missed.