Misfits to Release First Proper Live Album Since the 80s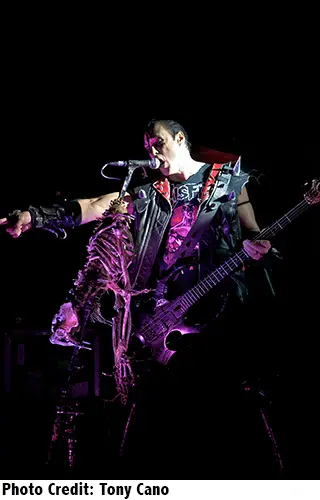 It's called DEAD.D ALIVE! and was recorded Halloween Night in Times Square. Lots of hits, all done live.
The album also includes an ecore set from a gig in New Jersey–and a cover of "Science Fiction/Double Feature" from The Rocky Horror Picture Show. That's never been released before.
Release is set for February 5. Along with the CD, there will be a 1,500 run on "solid gold" vinyl.
Give a listen to "Shining" after the jump.