Mongolians Rally to Save Their Beloved Beatles Monument. Wait–What?
Ulaanbaatar, the capital of Mongolia, isn't exactly known as a hotspot of rock'n'roll, but the city does have a monument that's become unusually famous.
In the dark days of the Soviet Union when the country was under the USSR's boot, listening to decadent Western rock music was forbidden. But in the centre of the city was a park where fans gathered to talk about this forbidden music. When Mongolia made the transition to democracy in 1990, that square became alive with rock and pop.
In 2008, politicians, business people, artists and fans chipped into erect a bas-relief bronze monument depicting the Beatles in what became known as Beatles Square. It's now not just a gathering place but a quirky tourist attraction.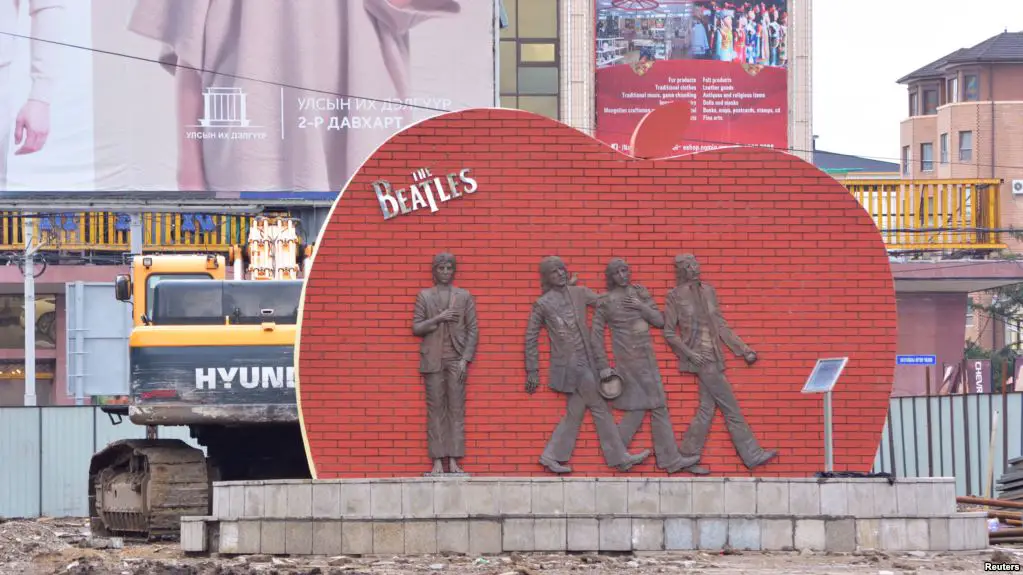 But as you can tell from the picture, there's a problem. The monument is being threatened by construction as developers move in. There's now a huge movement–locally and internationally–to save the thing from destruction.
Read more here.