Monowhales return to live performance. Here are some pictures.
[As Ontario slowly reopens to live music, Ross Macdonald has been keeping tabs on the social-distanced gigs happening at Neat Cafe outside of Ottawa. This time, he reports on a Monowhales gig. – AC]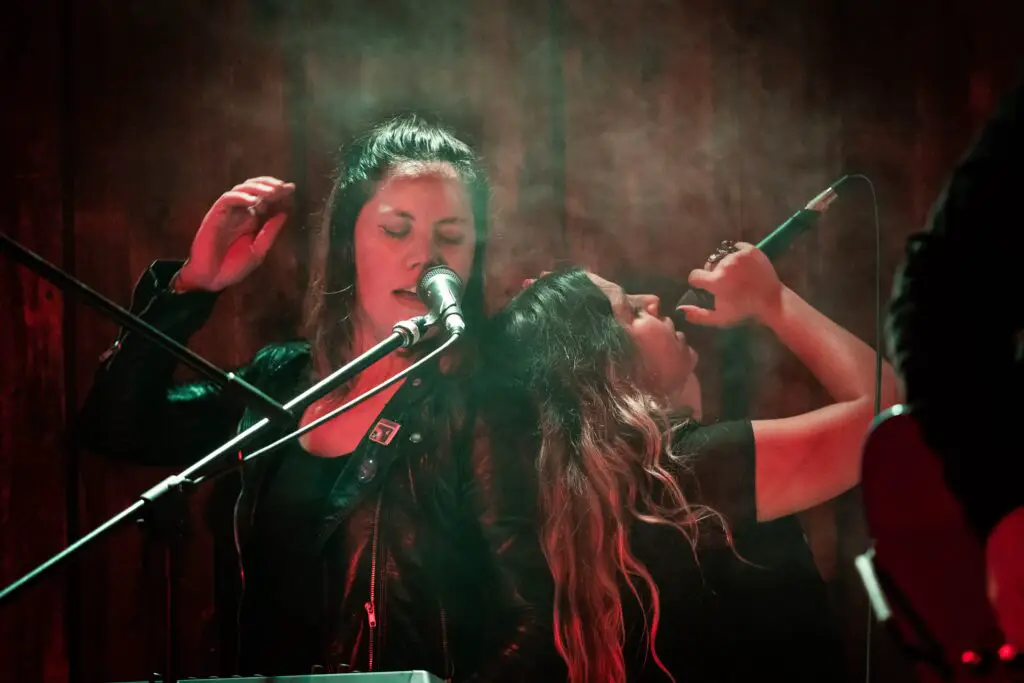 On Saturday night (July 17), Toronto's alt-rock band Monowhales made a stop at Neat Coffee Shop in Burnstown, west of Ottawa. Before the show, we had a chance to catch up with the Monowhales to find out what's new, and what's coming up.
When you played your last live show at Neat back in November, your friend Gina Kennedy joined you to play bass and keyboards. She is back tonight, is Gina a full-time member of Monowhales now?
Jordan: "We haven't written any music together yet. She is transitioning into the band."
Zach: "Gina has brought in the thunder." (later during the show Gina was introduced as a band member)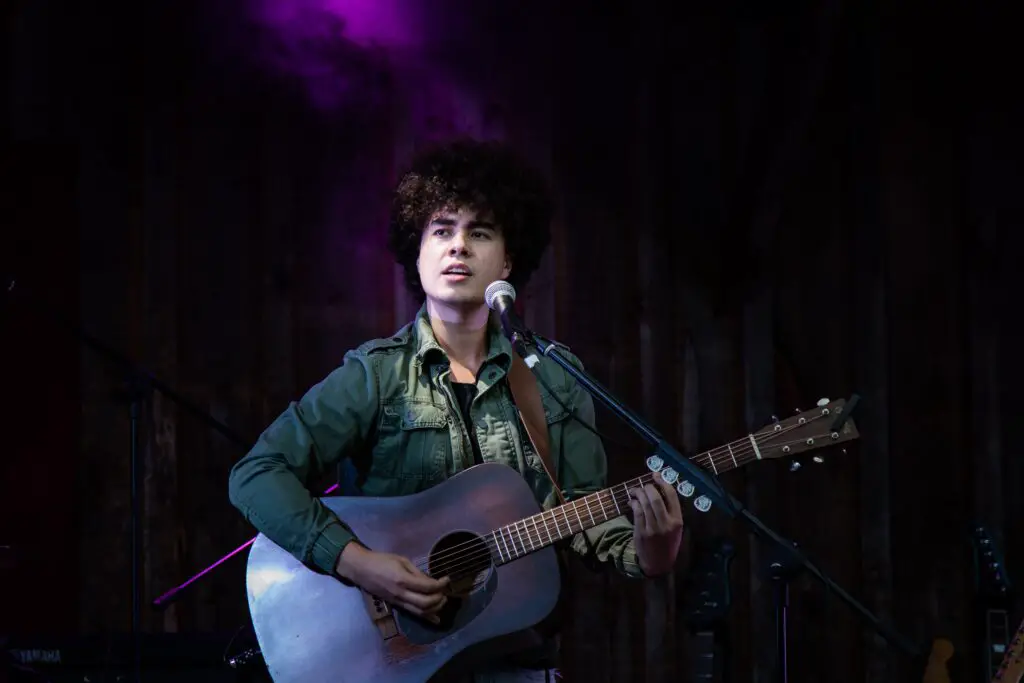 It has been said that it is a long hard road to overnight success. You have been working hard for many years. Have you had a chance to catch your breath?
Jordan: "It could always be faster, it sucked to be sidelined (by COVID restrictions) at a time when we were ready to go."
Zach: "The first half of the pandemic was a huge chance to catch our breath."
Jordan: "In the summer of 2020 we stepped back just to make sure our lives were being taken care of."
Sally: "We were also in a state of anxiety of not being able to rest, we had no idea of what was going to happen."
Jordan: "Things kicked back in for us in September when we shot some videos for Daytona Bleach, All Or Nothing came out, and we launched again."
Sally: "The only break I got last summer is when I got my tonsils out."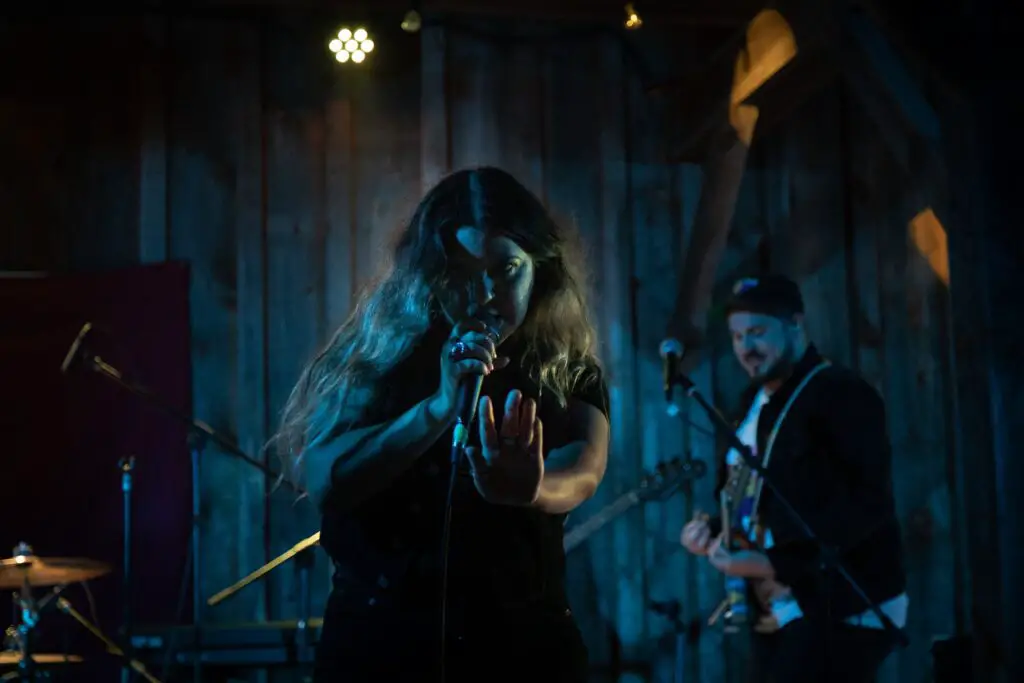 You are getting lots of airplay and have had songs featured on Blue Jays Baseball and on Hockey Night In Canada. How did that happen?
Zach: "Every once in a while we get a call 'this song is going to be on Hockey Night in Canada' and we are 'great!'"
Sally: "We have gotten calls from Hockey Night In Canada two or three times now. We are pretty happy with the growth."
Jordan: "I wish it was a more interesting story, but the sports channels got in touch with our agent if they could feature our song and we said yes."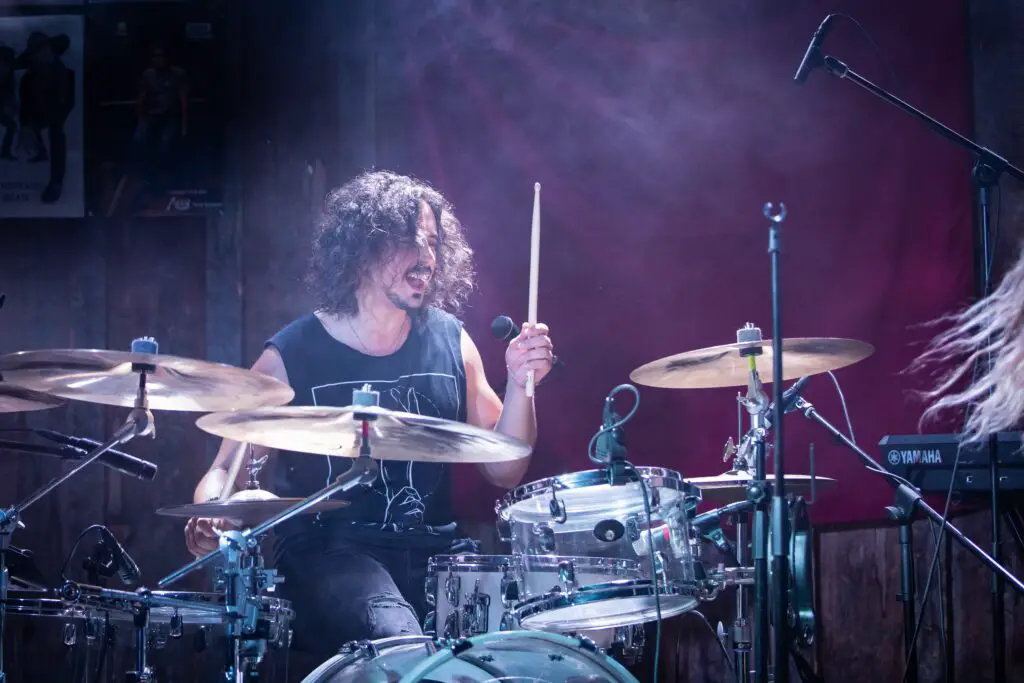 You released your album Daytona Bleach this year. What's next for Monowhales?
Sally: "(opening for Our Lady Peace and I Mother Earth later in August at the Endless Summer Series in Burl's Creek) That will be the craziest show we have ever played. I'm stoked to play that venue and also with those bands!"
Zach: "Another album will be coming out."
Jordan: "We are going to Cape Breton to play in the Making Waves music festival in August. We are in Niagara Falls in September. And we are opening for Sam Roberts on his cross-Canada tour in November."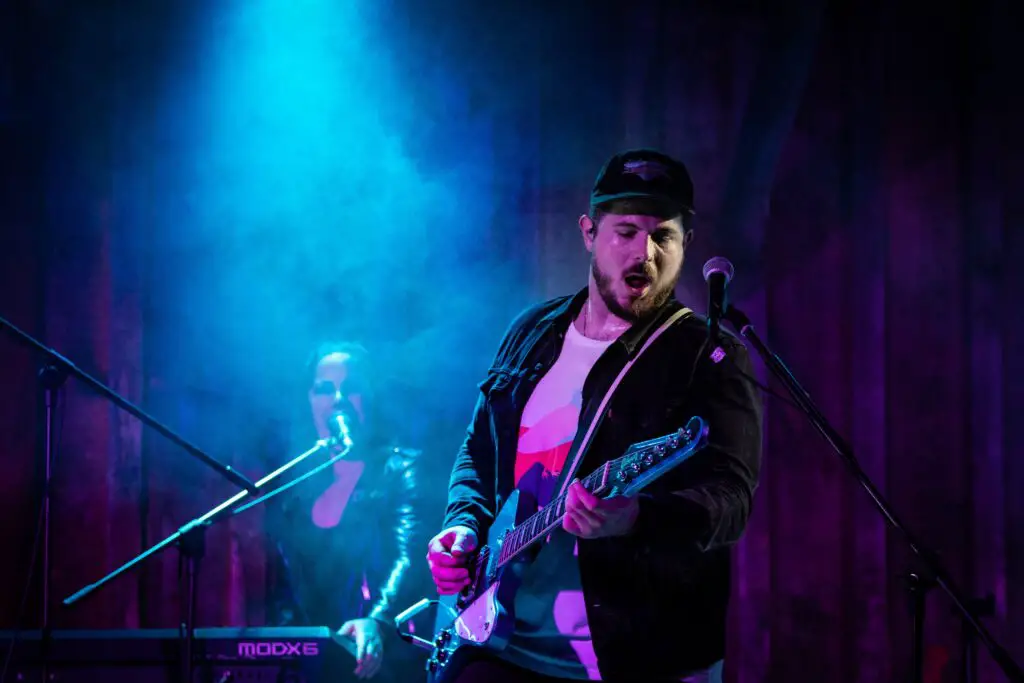 Opening the show was Ottawa native Kyle Ivan. Kyle usually has his band backing him up, but on Saturday he was playing solo. Kyle has a folk/alt-rock feel, reminiscent of Tracy Chapman; he has played at Ottawa Bluesfest. He played all original music; notably, Kyle's song "Thank The Good Lord" was a hit with the crowd. Kyle filled in his sound with the expert use of live looping guitar tracks. His talent shone through, managing to get the crowd on their feet and ready for the Monowhales.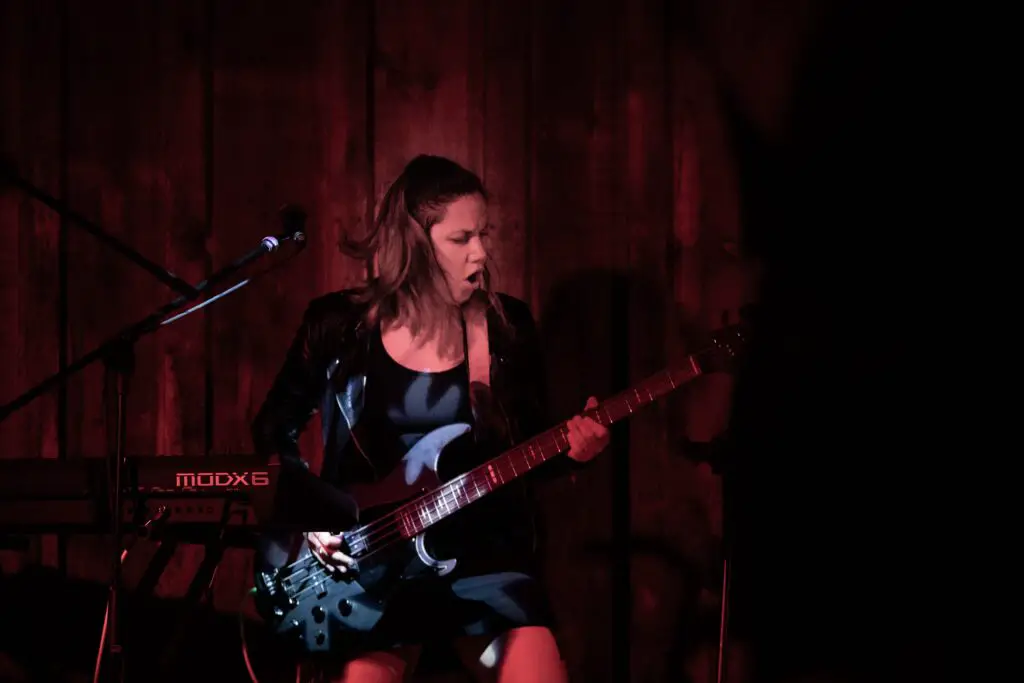 After sunset the Monowhales took to the stage, starting off with singles from their first two albums. Sally said it best: "We're so ******* stoked to be playing live!" Then they played their current hit "Out With The Old (In With The New)" which got the sell-out crowd dancing. A little later they played three new songs off their forthcoming album. The Monowhales are taking a slight turn into an edgier/industrial sound with songs like "Control" and "Change. "Zach's guitar work is moving more to the front of the sound and Jordan is hitting the skins a little harder.
The Monowhales have great chemistry, including newcomer Gina who fits in like she's been playing with them for years. They were all smiles and Sally was non-stop; she was especially engaging with the audience for "Really Wanna Let You Down (RWLYD)." Their encore was a tribute to Nine Inch Nails with a gritty version of "Hand That Feeds."
If one were to ask the audience what three words best described the Monowhales show, the answer would be "energy, energy, ENERGY!"
Opening act: Kyle Ivan – guitar and vocals
Monowhales:
Sally Shaar – lead vocals
Zach Zanardo – guitar, vocals
Jordan Circosta – drums, vocals
Gina Kennedy – bass, keys, vocals