Monster Rock Orchestra Coming to Mississauga Waterfront Festival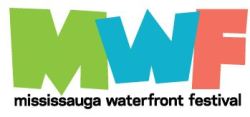 From the press release:
This June, the Mississauga Waterfront Festival will be celebrating it's 16th year by pushing new boundaries. One of these boundaries will be a free live main stage concert dubbed the "Monster Rock Orchestra".
This completely new entertainment concept will bring together symphony players and rock musicians to perform in conjunction with the latest laser & graphical water screen technology that has been used live by the Jonas Brothers, Taylor Swift, BET Awards, and MGM Casino in Las Vegas.
"From The Beach Boys and Led Zeppelin to U2 and Adele, we're going to take the audience through half a century of iconic rock'n'roll with the Monster Rock Orchestra designed especially for the Mississauga Waterfront Festival," says composer Vikas Kohli of FatLabs who will be teaming up with tech guru Joe Natale to marry the musical performance with the technology.
Kohli adds, "What makes this exciting is that no one has ever dared do this before. This is going to be massive."
The music starts at 6pm each evening with two opening bands. Then this assembly of musicians will perform hit songs from each decade of rock. Synchronizing with the music will be an amazing backdrop of images formed by a water screen and choreographed along with the latest in laser show technology.
What: Monster Rock Orchestra
When: 9pm Fri June 15th & Sat June 16th
Where: Port Credit Memorial Park (Lakeshore Rd W & Stavebank Rd N)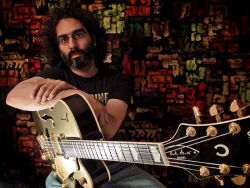 How much: FREE to the public