Montreal's One-Man Band Festival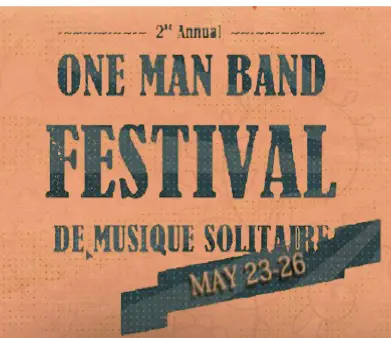 That's one way to cut down on a talent budget: restrict all bands to just those with one member.  Think of the savings on catering!  From the press release:
The second annual One Man/Woman Band Festival, has announced the official line up and calendar of events which will be held in venues across Montreal May 23 – 26.
Spanning across four days and nights, and with over 50 internationally acclaimed one man bands, this year's festival will feature music concerts, film screenings, workshops, panels and parties dedicated to One Man Bands in all their various forms.
The festival has announced a lineup which features a wide range of one (wo)man bands and solo artists from local to international. 
More information can be found here.