More Bad News for the Music Mag Business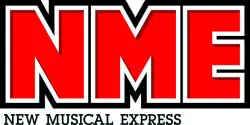 I love music magazines. In fact, I'm typing this at a Starbucks inside an Indigo store with a fresh bag of mags on the chair next to me.
I cannot do without my monthly fix of Q, Record Collector, Mojo and Uncut. And when I get a chance, I also get the NME, Kerrang, Classic Rock and most anything else out of the UK. I just find the British stuff far, far superior to anything else.
Lately, though, things haven't been going well for UK music mags. And according to some new circulation statistics, they're not getting any better.
IPC, a publisher of many of these titles, is struggling. The NME was down 13.2% in the first half of 2013 when compared to the same period last year. To put some part numbers on things, the average sales of the weekly are 20,011 per issue. In a music-mad country of 60 million. Ouch.
Uncut, the NME's glossy monthly brother, had been doing well. At the end of 2012, circulation was up–just 0.1%, but up nonethess.
Not this time. Sales are down 8.8% in the first half of 2013, dropping from an average of 62,361 an issue to 56,894.
IPC's competition, Bauer, didn't fair much better. The best news comes from Kerrang where circulation was down just 2.5% to an average of 37,603 an issue. Brother publication Q dropped 4.1% (58,980 copies per issue) while Mojo (another member of the Bauer stable) fell 5.2% (79,345 copies per issue).
(Via MusicWeek and Music Week again)