An OTT SUV highlights the latest round of conspicuous consumption by Drake
Look, far be it from anyone to tell Drake how to spend his money. The dude has earned it. But flaunting wealth is becoming increasingly uncool, something that our guy might want to consider.
Last week, I reported on Drake's new US$400,000 jewel-encrusted iPhone case. Now I can tell you he's splashed out for a Maybach SUV.
I didn't know that Maybach, the ultra-lux Mercedes-Benz marque and favourite of hip-hoppers (cf. Jay-Z who has a custom Maybach sedan that cost a reported US$8 million) even made SUVs. But if you've got the cash, I guess.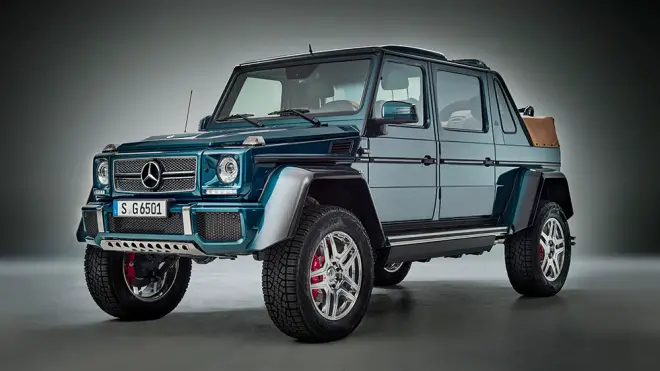 For the gearheads in the audience, the Mercedes-Maybach G650 Landaulet, is essentially an open-topped G-wagen teased out another 22.5 inches with a twin-turbo V-12 tuned by Brabus that provides 630 hip and 737 torques. Just the kind of thing you need for cruising through Yorkville on a summer Saturday night. There are loads of luxury options, of course.
How much? Well, if you have to ask, a ballpark figure is US$1.6 million to start. Better get in line fast because only 99 are being made.