More Depressing Music: The Biggest Downer Hits of All Time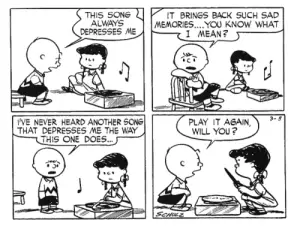 A while back, I provided my list of the most depressing alt-rock songs of all time. Now radio consultant Sean Ross has published the results of his crowd-sourced survey of the most depressing mainstream hits.
I won't spoil it for you, but the list includes Neil Young, Kansas and Pearl Jam. Read up on everthing here.