More from Ottawa's CityFolk Festival with Arkells, Ruby Waters, and Gov't Mule
[More from photographer Ross MacDonald and reviewer Dave Lee. – AC]
On day two of Ottawa CityFolk festival the air was filled with the raspy seductive voice of Shelburne, Ontario's own Ruby Waters. The crowd was thin ten minutes before showtime, but as soon as the opening notes cracked the silence, it filled in quite nicely.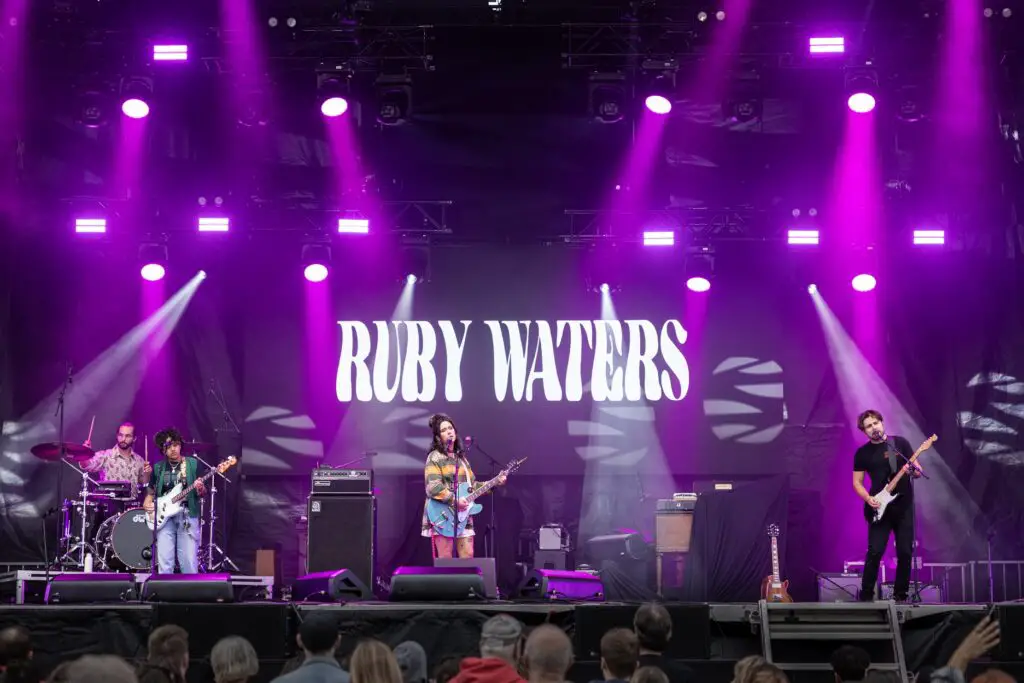 Ruby started off her set in high gear with her new hit single 'Flash Flood'. The tempo changes were reminiscent of 90s alt-rock. The lively and enthusiastic crowd swayed and danced through her entire set that included 'Quantum Physics', 'Sweet Sublime', and 'Supernatural'.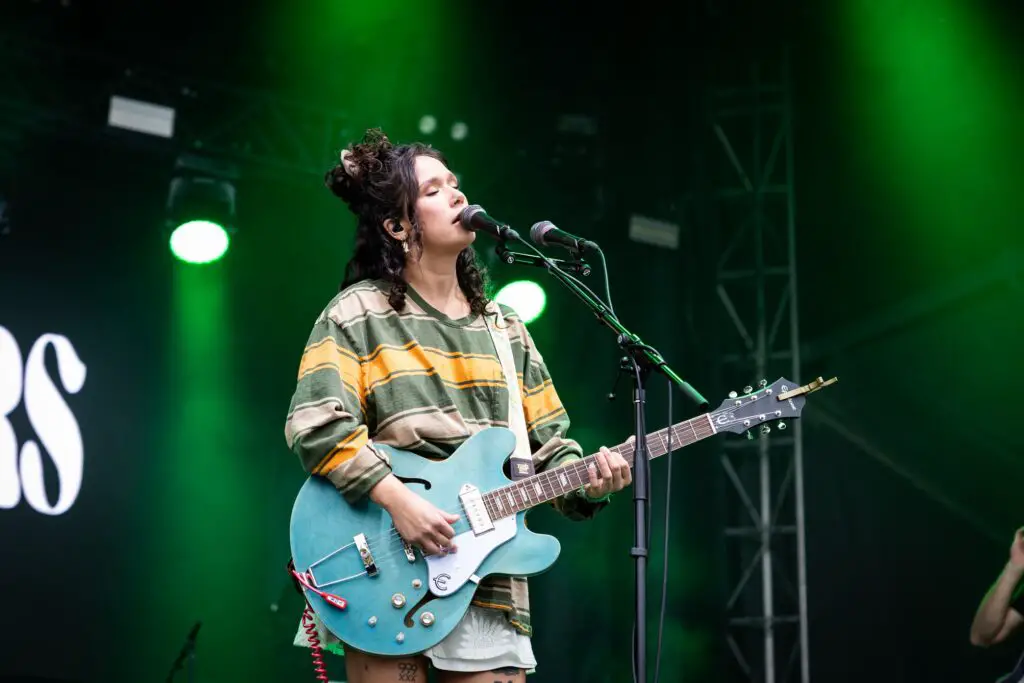 The highlight of her show was when the crowd erupted in applause as a couple got engaged during Waters' performance of 'Open Arms'. Ruby congratulated the happy couple after her performance.
Next up was the legendary southern jam band Gov't Mule fronted by the incomparable guitar virtuoso Warren Haynes. Having just played Massey Hall in Toronto the night before, the Mule rolled into Ottawa for a blistering nine song set that featured next level musicianship from every member of the band. The band is currently taking a break from their acclaimed Darkside of the Mule tour that had them paying tribute to Pink Floyd.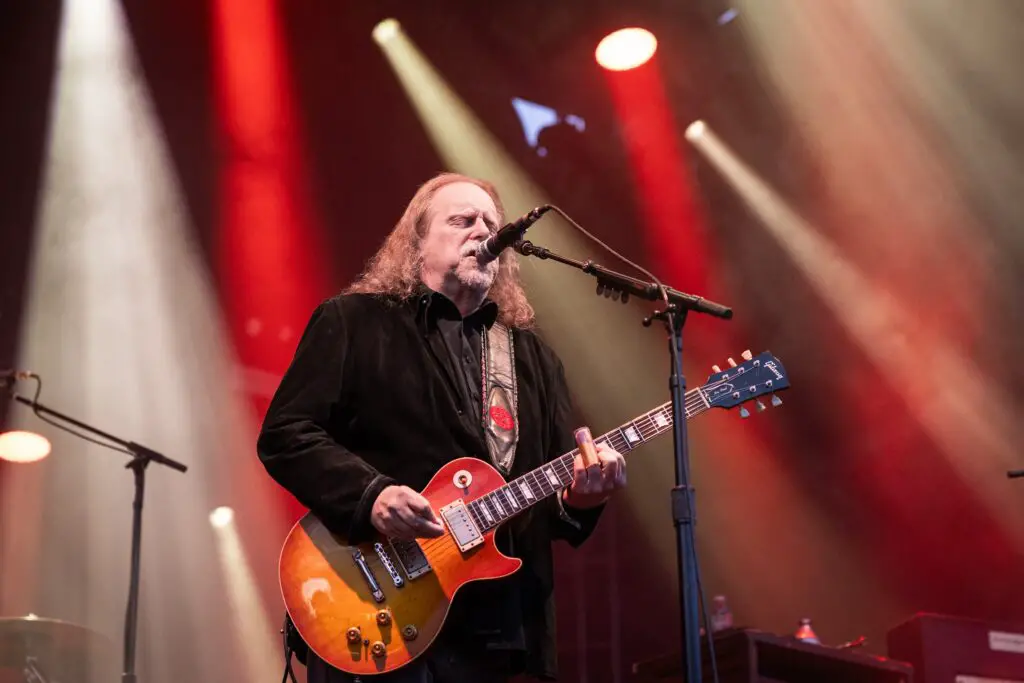 The show started with 'Hammer and Nails 'that included slide guitar and wah-filled leads that were only limited by the frets on his signature '59 flame-topped Les Paul and his trusty Soldano amp. It had all the guitar players and lovers in the crowd squealing with delight. Next came the classic Allman Brothers song 'Rocking Horse'. Original member Matt Abts on drums had the swing going as he powered the band through 'Banks of the Deep End', 'Time to Confess', and 'Same As It Ever Was'. Warren's tasty licks and fills were on full display as he alternated between insane leads and unparalleled rhythm playing – particularly on the song 'Time to Confess'. This is what makes him one of the most elite guitar players on the planet.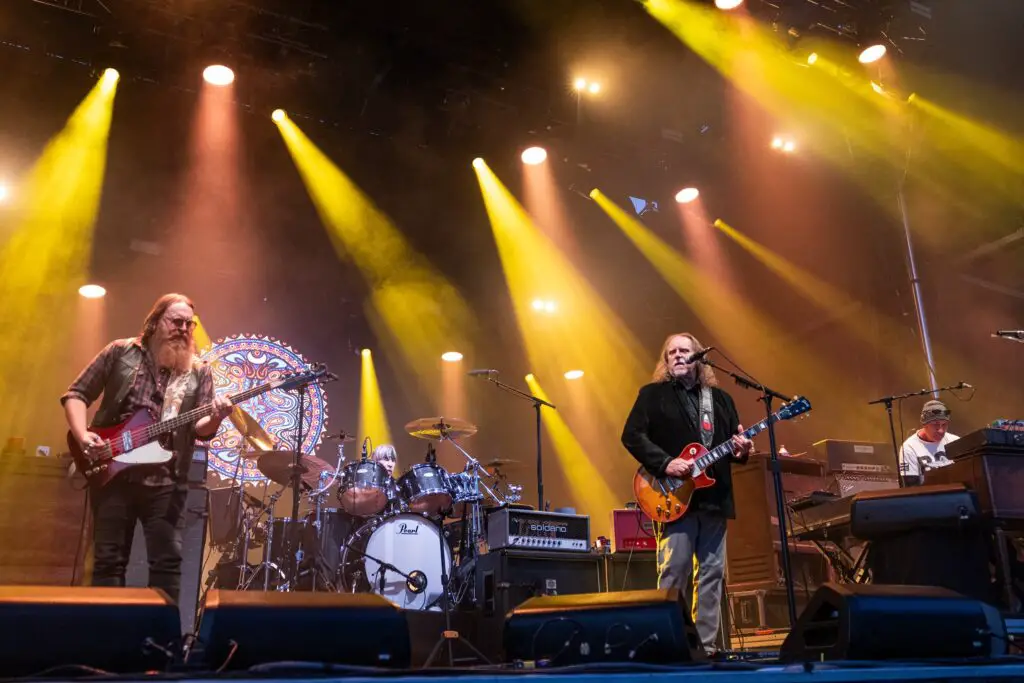 Newly acquired Kevin Scott on bass was more than capable of filling Jorgen Carlsson's shoes as he grooved with Abts and kept that backline solid while Haynes explored other planes of existence with his improvisational leads. Scott was particularly good with his chugging bass lines in 'After The Storm' and machine gun riff on 'Mule'. Danny Louis on keyboards had some great lead exchanges with Haynes during Mule that had the crowd buzzing.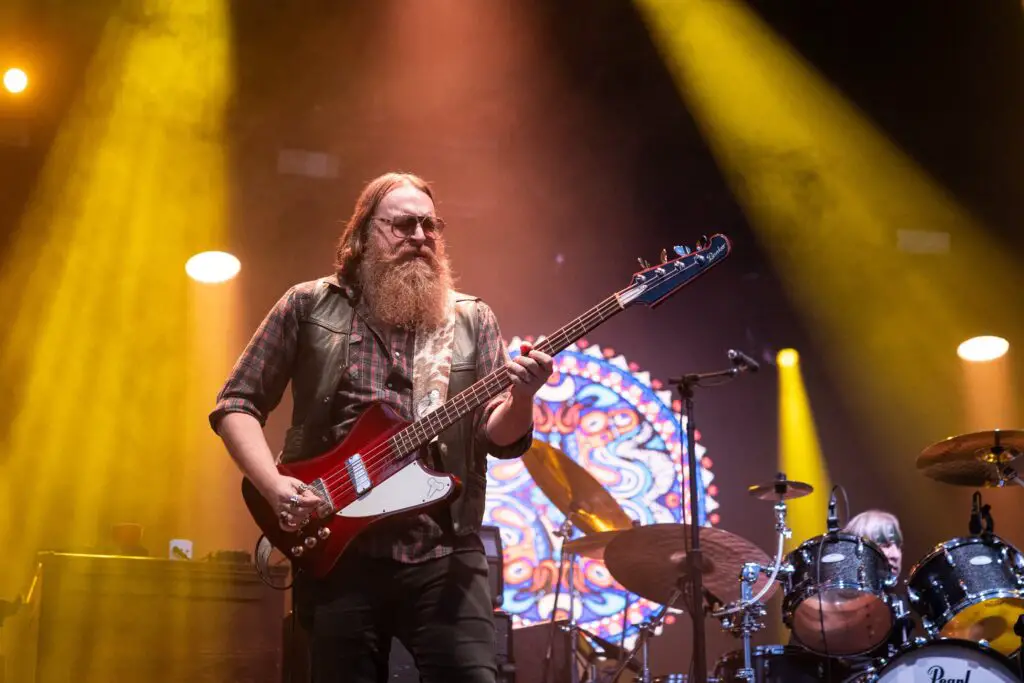 Allman Brothers fans were over the moon as they were treated to 'Dreams and Soulshine' to end their set. As the last notes to 'Soulshine' rang out, Haynes looked out at the adoring crowd and said, "Thank you for being a beautiful crowd." As one fan named Mike said, "I love these guys because there are no two shows that are ever the same!"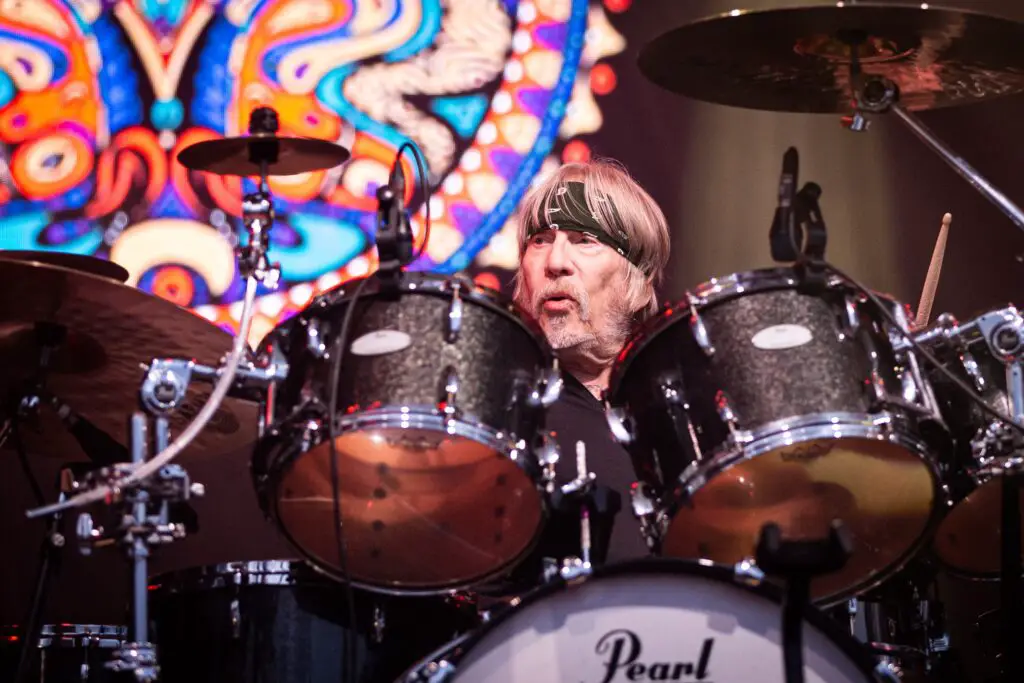 The Xer and Boomer crowd was quickly replaced by Millennials and Zoomers as the headlining band of day two prepared to take the stage. If there is one thing you can say about the Hamilton-based rock band Arkells, it is that they know how to engage their fans and put on a hell of a live show! Frontman extraordinaire Max Kerman engaged the adoring crowd with his acoustic guitar as he started the show with their new hit single 'Skin'. As he finished the first chorus before the rest of the band kicked in, he proclaimed, "Ottawa! …I want skin in the game". The crowd erupted.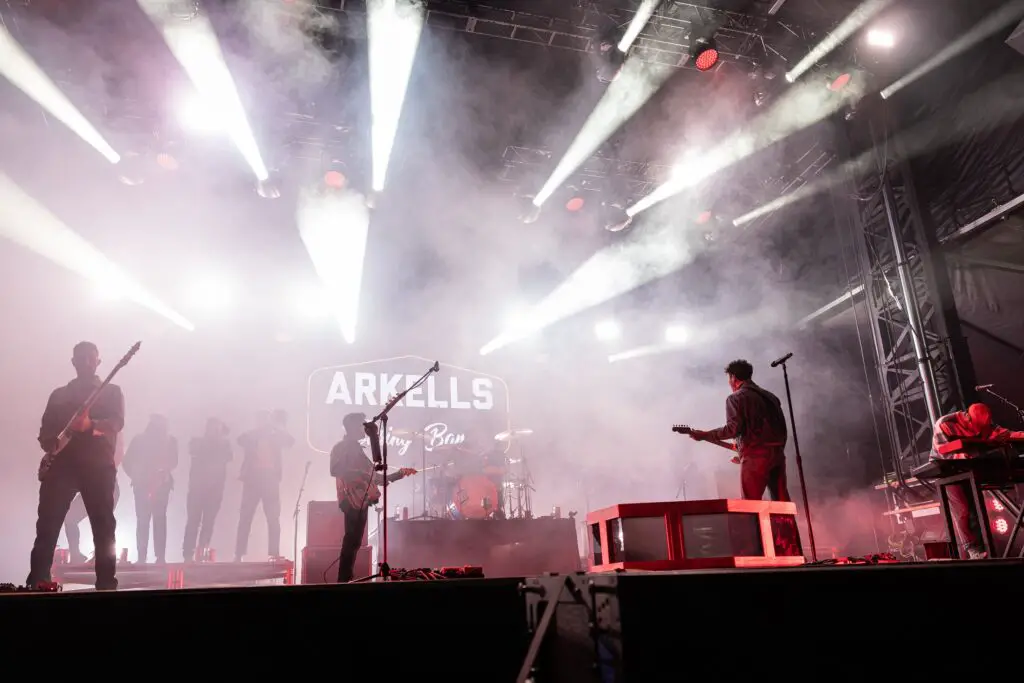 This is the personalized experience Arkells fans have come to know and love. Kerman showed boundless energy as he engaged fans and bandmates alike. A podium was set up in the middle of the stage for the numerous solo spots that would take place during each song. Anthony Carone on keyboards was a show in himself as one of the most animated keyboardists in the business. A young fan said that "watching Carone play is my favourite part of an Arkells show".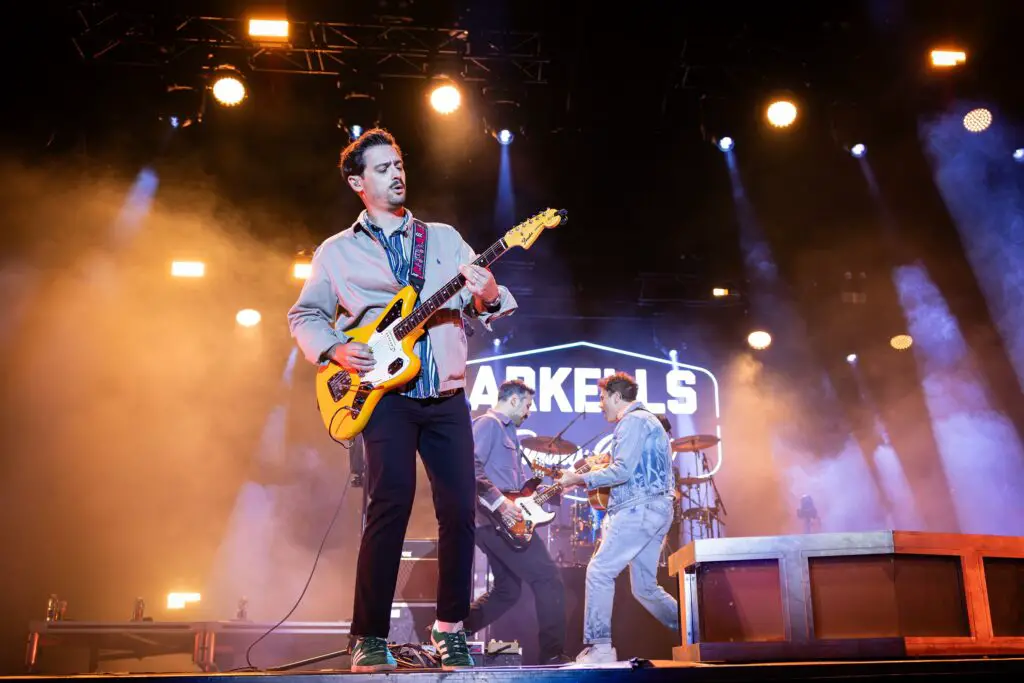 The crowd roared as they played hits like 'Past Life' and 'Knocking at the Door'. Kerman recounted that back in November they sold out TD Place, which was just across the lawn at Lansdowne Park.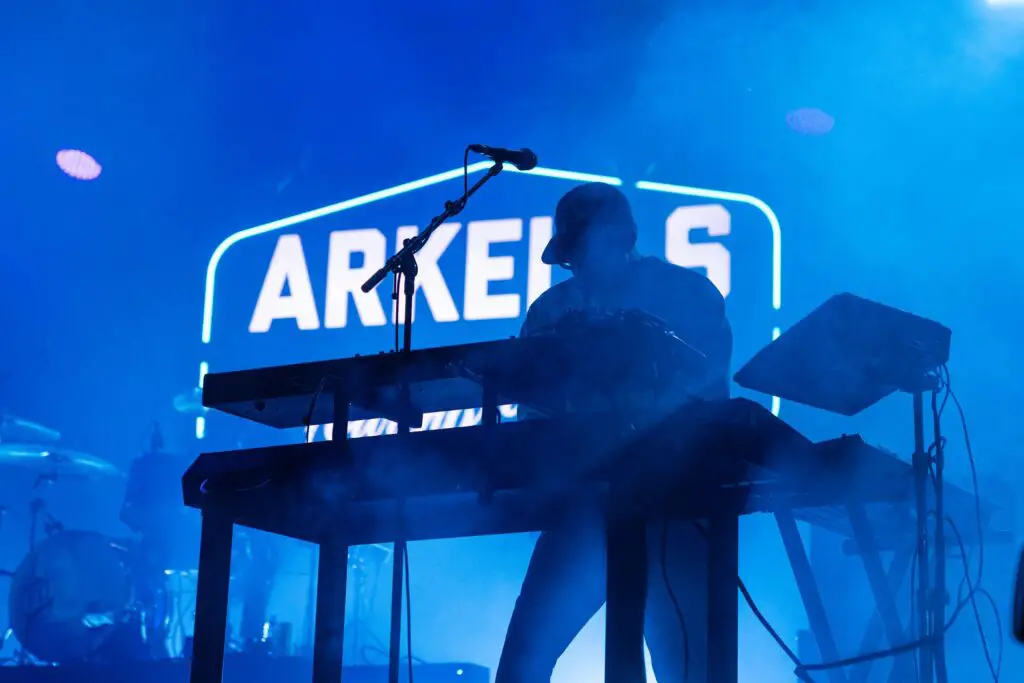 Evidently Arkells fans know that if you make a sign, Kerman will acknowledge them and take requests. A green sign from a fan stated that "My favourite song is Oh, the Boss is Coming!"; Max asked for the sign to be brought up to him, and then Kerman obliged the fan by singing his favourite song.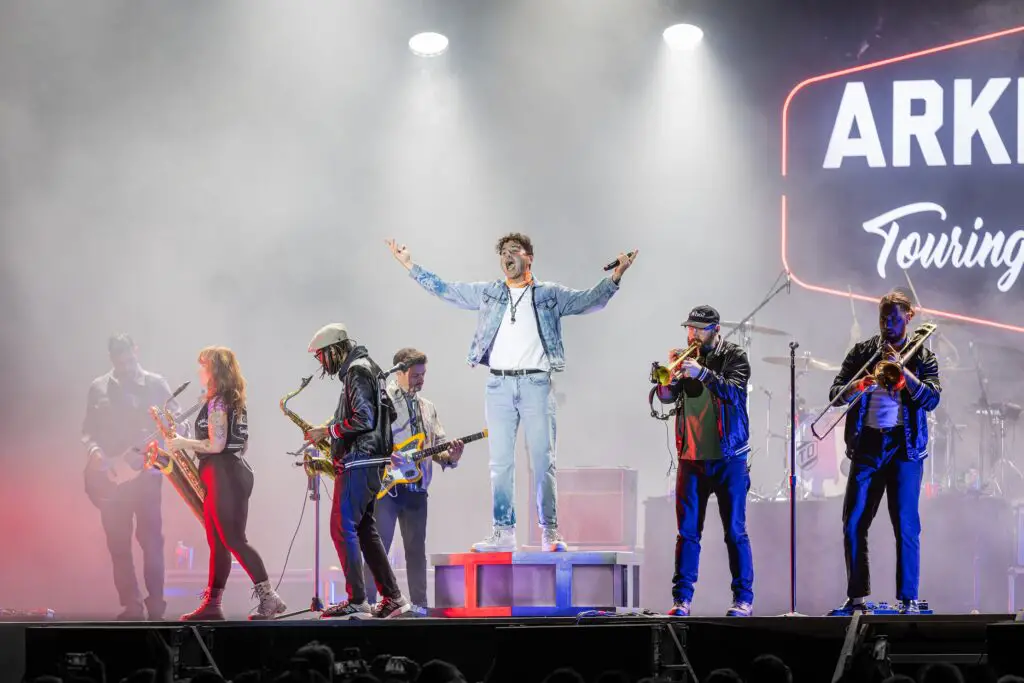 The most memorable moment of the evening might have been when Kerman brought that young fan up on the stage to help him sing the "Punching In… Punching Out" bridge during the song. The young man did an admirable job and as he was returned to his parents, a photographer took the time to give them his card so that he could send them pictures of that magical moment.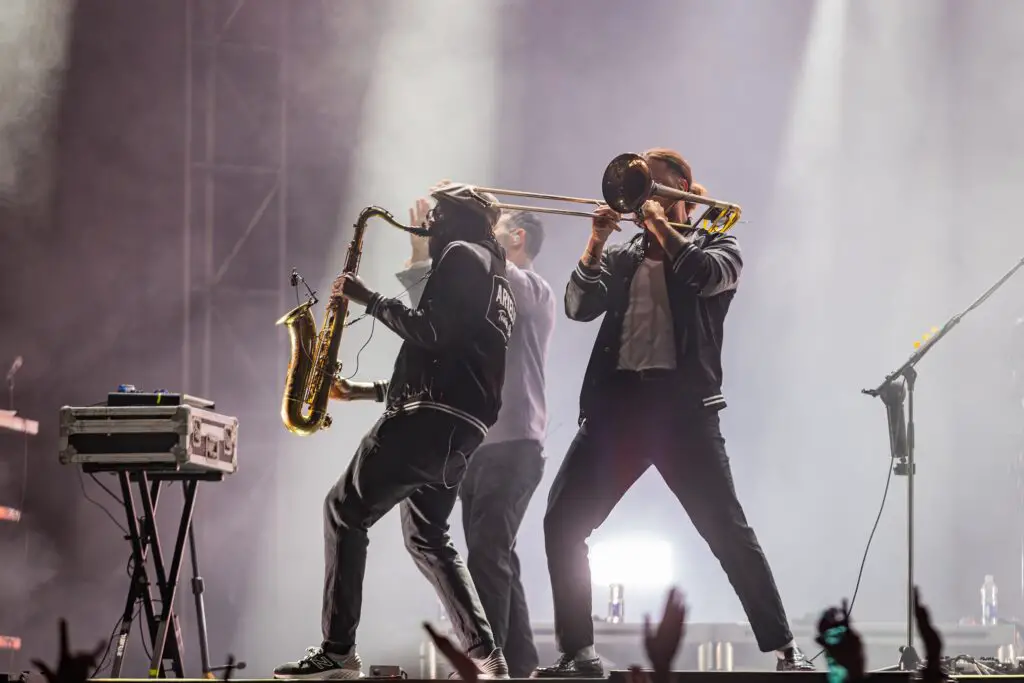 Tim Oxford on drums and Nick Dika on Bass locked down the rhythm section while Mike DeAngelis was solid on lead and rhythm guitars. The Arkells 2023 pre-'At Your Service' tour in support of their new album 'Laundry Pile' features a quartet of horn players that added another dimension to their music and show. All members were energetic and had some hilarious exchanges with Kerman. At one point Max called an audible in changing the set list and the horn section were called back onstage for an unscheduled performance of 'Private School'. He blamed the "sign culture". This was followed by a cover of Dolly Parton's hit song '9 to 5'. that had everyone dancing and singing along with Kerman telling everyone that "nobody is going to work tomorrow!"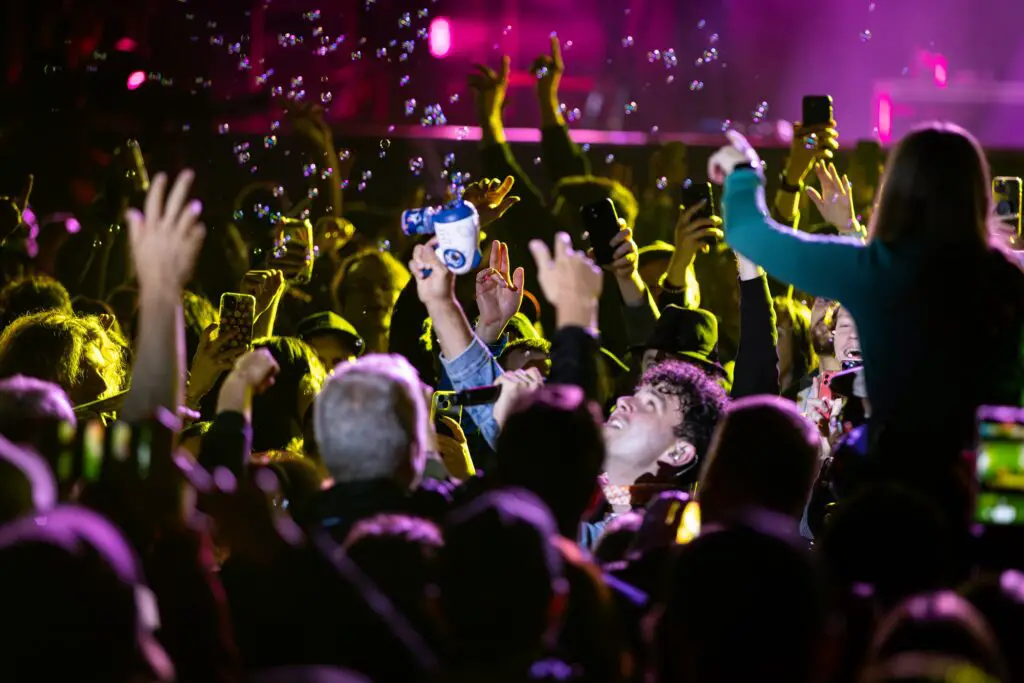 Another memorable moment was when Kerman brought up to stage a friend of the band (Jordan Gauthier, he manufactures YC drum kits for the Arkells) who was about to get married the following weekend. Max serenaded them with the song 'Abigail' while Jordan came up onstage and slow danced with his fiance. The romantic moment turned into hysterics as Jordan proceeded to drop his fiance on the stage while attempting to dip her.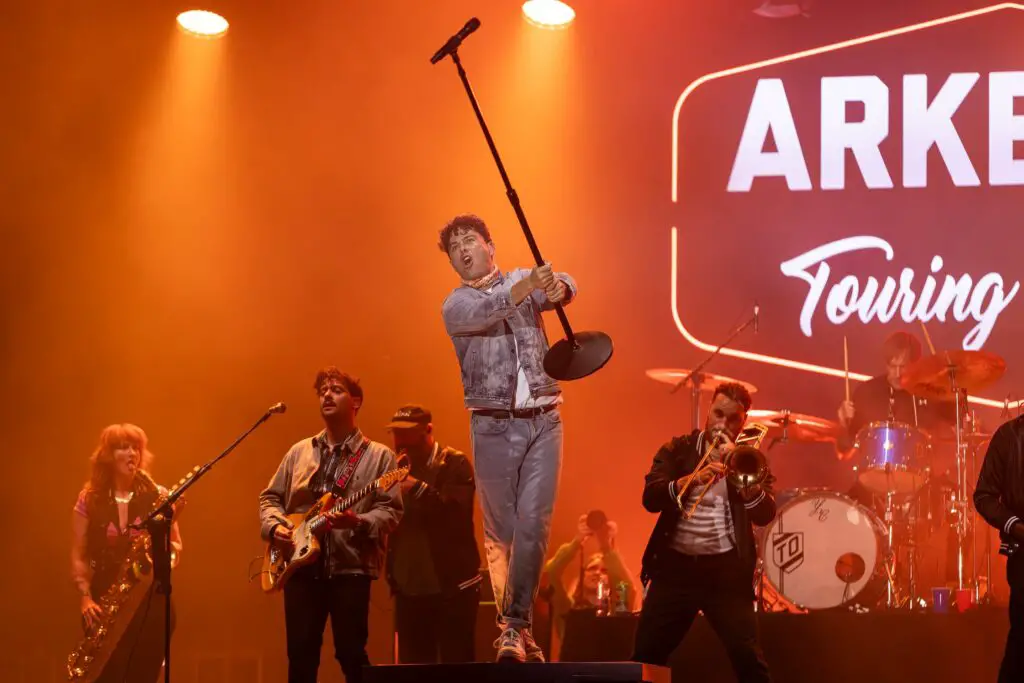 The evening ended with fan favourites 'Dance With You' and 'Leather Jacket' that had everyone jumping and screaming. They ended the show with a one-song encore of 'You Can Get It'. There wasn't a single unhappy Arkells fan as the CityFolk crowd wandered off into the night.