More Indications from Apple That They Want iOS in the Car–Badly
During yesterday's the earnings call with analysts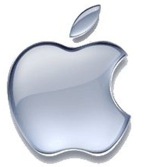 , Apple CEO Tim Cook said this:  "Having something in the automobile is very important.  It's something people want."  He also noted that iOS in the car was a "key focus" for the company.
We already know that Apple has struck deals with Acura, Honda, Nissan, Infiniti, Hyundai, Kia, Mercedes, Volvo, Chevrolet, Opel, Jaguar and even Ferarri to do something.  But what? We'll probably find out later this year when iOS is officially released.
And I gotta be honest:  if I could seamlessly integrate my iPhone with whatever's in the dash, that would be a big, big factor in my decision to buy a particular make and model.
(Via Mac Rumours)