More Music from the Inbox: 01 May 2012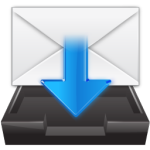 Travel mixed with computer failures has caused a bit of a back-up in the Music Recommendation Dept. here at the website, so please accept our apologies for not providing a steady stream of new tunes over the last week or so.
However, with this installment of More Music from the Inbox, we're just about caught up and ready to resume a more even twice a week schedule. Brent Chittenden provides final judgement this time.
If you've submitted material for review and you don't see your music here, it's because it didn't make it through our double-filtering process. The world of music reviews can be cruel.
Artist: Fixer (UK)
Album: Pop Meat / Your Corrupter EP
Incredibly tight harmonies (like Beach Boys tight… 100% serious) and pop sensibilities that seemed to like they were dipped in a healthy dose of Britpop and with a hint of chip tunes, Fixer have something incredibly unique going for themselves and I can't wait to hear more.
Sounds Like: The Beach Boy growing up at Glastonbury and playing Nintendo.
Link / Listen / Watch
Artist: Mathew de Zoete
Album: Colour Film
Mathew de Zoete is a singer song writer out of Hamilton, Ontario who may sign softly but his music does conjure images of other great Canadian singer song writers. Mathew seems to have a great sense of lyrics and it'll be interesting to see where he heads.
Sounds Like: A young Neil Young but with a different voice.
Link / Listen /Watch
Artist: Lioness
Album: The Golden Killer
A new full length album from Lioness and it's a bit slower than some of their previous work. If the first single "They Clip The Wings Of Birds" is an indication of what they have coming in the future, count me in.
Sounds Like: An interesting funeral march.
Link / Listen / Watch
Artist: Pizza!
Album: We Come From The Swamp
If you are looking for something different to listen to, Pizza! have made their latest album available for "pay what you want" download and it is… different. Bits of German electronic music, mariachi bands, and the kitchen sink thrown into a blender. You may not like it but there isn't much out there right now that sounds like Pizza!
Sounds Like: Kraftwerk, Frank Zappa and Devo's jam session.
Link / Listen / Watch
And finally, last Saturday was Record Store Day with a ton of exclusive album, singles and even tapes. But just because it isn't Record Store Day this week doesn't mean you shouldn't check out a record store this weekend and the rest of the year.
Case in poin:, last Saturday I was unable to find that Feistodon (Mastodon and Feist covering one another) 7-inch I was desperately wanting in Toronto. Tuesday evening, I walk into my local record store and sitting on the shelf is that same 7-inch–and at the same price, no less. So always check out your local record shop because you'll never know what you might find.