More Music from the Inbox: 02 August 2012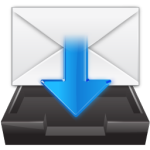 I'm off to Asia again–Seoul this time. Monday, I'm planning a trip to the DMZ where I hope I can refrain from humming "I'm So Ronery." If not, I'll end up at Camp 14 near the Chinese border. Should that happen, I hereby bequeath album reviews to Brent Chittenden. – AC
Artist: Miss Shevaughn & Yuma Wray
Album: We're From Here
A duo out of…er… somewhere (Chicago seems to be home base) that grabs sounds from seemingly everywhere. Their songs just seem to have this wide vista sound to it with heavy overtones. Like a Howard Hawks film with cinematography by Rob Zombie. Really enjoyed "We're From Here".
Sounds Like: Trail Music For An Indie Cowboy
Link / Listen / Watch
Artist: Bear Mountain
Album: xo
Bear Mountain is out of Vancouver and they describe themselves as an electro/dance band but I'm not sure if that's completely accurate as when I listen to it, yeah I do hear an electro/dance band but I also hear something a little more soulful in Bear Mountain then I have their peers. There just seems to be such an honest sense of joy in this work that it's really hard not to like.
Sounds Like: Electro On Top Of A Sunny Hill
Link / Listen / Watch
Artist: Dispatch
Album: Circles Around The Sun
We've featured these guys before but as a preview of the album. Now months later, Circles Around The Sun has arrived and it's solid. Very tight sound with a bit of a western influence. Well worth your money.
Sounds Like: Road Trip Music
Link / Listen / Watch
Artist: Young Widows/Coliseum / TV Freaks
Album: split 7"
Normally I'd avoid reviewing a split album like this as you usually get one or two bands that suck and one that's good but in this case I really enjoyed all three. Hamilton's TV Freaks have been in this column before and for good reason but Young Widows and Coliseum were new to be. Young Widows kind of reminds me of The Birthday Party but less drunk and with more groove. Coliseum is a solid noisy punk affair. A great sampler of punk.
Sounds Like: Punk Variety Platter
Link / Listen / Watch
Artist: Devo
Album: Q: Are We Not Men? A: We Are Devo! After Alan posted a trailer for the new documentary on Devo, I delved back into their catalogue and found that this album was too good not to share with some of you young folks who might be reading. There has been nothing like Devo. There are a number of later bands that take their cues from Devo but none seem to match up to the quality or just plain uniqueness.
Sounds Like: Devo. Duh.
Link / Listen / Watch