More Music from the Inbox: 04 July 2012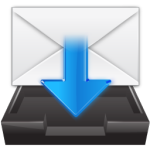 I'm hoping to attract some American readers today. With 'Merica steeped in 4th of July celebrations, it's possible that many US sites won't bother posting much today.
Maybe I can suck up a little traffic–except of course from people on the eastern seaboard still without electricity after that horrible storm. Did you know that people have resorted to riding city buses just to keep cool?
Anyway, the final cull of the latest round of music submissions has fallen to Brent Chittenden. Beware: he just moved, so he might be a little cross.
Artist: Wake Owl
Album: Wild Country EP
A little bit indy pop a little bit country and a little bit great, Wake Owl (who recently opened for Feist at Sled Island) have put together a great little ep that should be on everyone's cottage campfire playlists. Well put together and just a great release.
Sounds Like: The road up to North Bay in the fall.
Link / Listen / Watch
Artist: Dub Pistols
Album: Worshipping The Dollar
I'm not totally sure that I love this but I can say it's completely infectious. Dub Pistols have mixed a little bit from ska, hip hop, acid house and electronic to make… whatever this is. Be warned, addictive sounds lie within.
Sounds Like: All The British clubs on a Friday night all at once.
Link / Listen / Watch
Artist: Grand Resort
Album: Night is Dark
If John Hughes made a film today, I have no doubt that Grand Resort would make its way on to the soundtrack. It reminds me of those 80's synth pop bands but with a slightly updated sensibility. Great tune.
Sounds Like: John Bender's son's soundtrack
Link / Listen / Watch
Artist: Gorjira
Album: L'enfant Sauvage
My pick of the week. Gorjira hail from France, an area not very well known for its metal scene but these guys should help change that. This album is like combining all my favorite elements of past and present metal and doing something new with it. I can hear bits of Fear Factory and Machine Head and even a little Ministry in L'enfant Sauvage but it's fresh, new and quite frankly, kicks ass.
Sounds Like: Fear Factory's Genius child.
Link / Listen / Watch
Artist: Mystery Machine
Album: Western Magnetics
Mystery Machine were one of those unsung bands of the 90's and it's really nice to hear that they are coming back with a new album in September from Sonic Unyon. The sound quality on the below video isn't great but it's enough to get me excited.
Sounds Like: Guitar Awesome
Link / Listen / Watch