More Music from the Inbox: 08 March 2012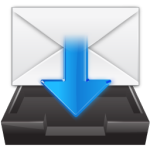 I had to send the bull terrier to doggie daycare today. A squirrel has taken up residence in the neighbour's shed and the damn thing has spent the morning scampering along the tops of the fences.
The bull terrier was quite unhappy with this trespassing. But because squirrels go up and bull terriers are restricted by gravity, she's been driving me nuts with her frustrated barking. Meanwhile, the squirrel just points and laughs.
Now that she's off playing, I can concentrate on my writing and the posting of things like another round of recommendations from the inbox. Passing final judgement on the two-step filtering process is Brent Chittenden.
Artist: Inca Gold
Album: Inca Gold III
London's Inca Gold have recently released this 4 song ep that evokes equal parts The Cure, Jesus and Mary Chain and the psychedelic works of The Stone Roses. It's lush, wavy and well worth a listen with the added bonus of being a free download.
Sounds Like: A bit of Deerhunter, a bit of Stone Roses and a bit of The Cure.
Link / Listen / Watch
Artist: Bosco
Album: Let Go Of Me
Since Amy Winehouse, there has been a steady stream of female vocalists with a "new/old" sound to their work and while there are some stand outs (Adele for instance) a lot of them fall to the wayside (we get at least two or three in the inbox every week) but this week Bosco (first name Brittany) caught my attention with this first track off her new album. I love the percussion mixed with her vocals. Interested to hear the rest of it.
Sounds Like: Female soul with Massive attack like qualities.
Link / Listen / Watch
Artist: Ben Sures
Album: Gone to Bolivia
Ben Sures is part of Canada's rich tradition of singer song writers and for his latest album "Gone to Bolivia" he teamed up with Don Kerr of The Rheostatics for a remarkably quirky and solid album of folky pop.
Sounds Like: If you like Ron Sexsmith, you will like this.
Link / Listen / Watch
Artist: Mirror Talk
Album: Mirror Talk
The sound of the 80's…TODAY! And that's meant completely as a compliment. New York's Mirror Talk sounds like the best aspects of a lot of the 80's bands I loved growing up but with a current twist to the sound. Proof that old sounds can be made new again.
Sounds Like: The best 80's jam session.
Link / Listen / Watch: Facebook
Artist: Cultfever
Album: Cultfever
My stand out album of the week. Pop oriented electronic organic music is kind of the only way to describe it. First listen to a few of the tracks makes you think of a decent pop record but there's a lot of depth in these tunes.
Sounds Like: If Karen O and Trent Reznor continued to collaborate but in a slightly pop direction.
Link / Listen / Watch
COLLECTOR from Cultfever on Vimeo.
g>