More Music from the Inbox: 10 April 2012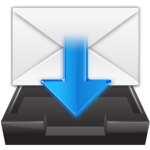 It wasn't that long ago that being on an isolated atoll in the Indian Ocean meant you were off the grid. Hell, you'd be happy just to have fire. But now it's possible to collaborate with anyone, anywhere anytime.
Witness this tag-team effort with this edition of music recommendations. The music sought me out here in the East where I filtered through it. Then it was sent back West for its final verdict from Juliette Jagger.
Artist: Midnight Magic, "Psycho For Your Love"
Album: What The Eyes Can't See
Midnight Magic is exactly what it claims to be, and this song has a real seedy kind of funk to it.
Artist: Carrousel's "Where Do We Go From Here"
Album: 27 Rue De Mi'chelle
There is something very emotional about this band, very reassuring. Carrousel gives new meaning to ideas that if sung any other way might have sounded old and tired.
Album: Unearth
Besides the fact that I have a huge musical hard-on for pretty well British, Grasscut are working a really cool concept with this record. Each of the ten songs was shaped by landscape and memory, and inspired by a specific location in Britain.
Sounds like: Story-esc electronica with a hint of Bloc Party
Artist: Hotvibes, "Bouge Ton Body" Ft. Mr. Doll
Album: Single
This is just hilarious so I had to share it. There are aspects about this thing that are really, really bad – like everything about this video – but considering we managed to make a hit out of Sak Noel's "Loca People" (accent and all), you just never fucking know!
Sounds like: V'at da fuck?
Artist: White Birds, "Hondora"
Album: When Women Played Drums
White Birds come through your speakers with the kind of reverb and haze that evoke the comofrt of a 1050 CHUM (or WABC or KHJ) classic.
Sounds like: an escapists dream