More Music from the Inbox: 10 June 2012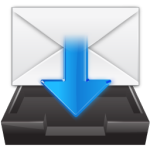 [While Juliette Jagger is on assignment at Bonnaroo, Brent Chittenden is in charge of making the final Judge Dread pronouncements on all the music submitted to this site over the last week.  Disagree?  Take it up with him. – AC]
Artist: Dispatch
Album: Circles Around The Sun
Dispatch is one of those bands that I had heard of for a while but hadn't actually heard until the first single from Circles Around The Sun, worked its way on to my desk. Got to say, this first track, "Not Messin" has grabbed my attention. Solid guitar sound with tight almost hip-hop vocals. Very curious to hear the rest of the album come August.
Sounds Like: Tight guitar rock with modern ideas
Link / Listen / Watch
Artist: Paper Lions
Album: At Long Creek
Paper Lions have been kicking around for a little while now and are just about to release an acoustic ep. Filled with catchy melodies and great harmonies, you can currently stream the whole ep at the linkbelow.
Sounds Like: Acoustic Friendliness
Link / Listen / Watch:  Stream it here.
Artist: Spirit Animal
Album: Spiritia Animalia
Spirit Animal's upcoming album, could be a doozy. Combining pop, rock, funk sensibilities, this band is definitely doing something interesting right now. The first single, "Lead", is pretty awesome.
Sounds Like: Jon Spencer Blues Explosion and The Talking Heads had a child with ADD.
Link / Listen / Watch
Artist: T.T.L.
Album: Deep Shadow
T.T.L. gained a bit of notice when the track "Deep Shadow" was part of the trailer for a movie called The Hunger Games. You may have heard of it. Since then, T.T.L. has released "Deep Shadow" with vocals and man, is it good. Haunting and deep, worth a listen.
Sounds Like: Chilling out at the end credits.
Link / Listen /Watch
Artist: They Might Be Giants
Album: No! (Deluxe Edition)
They Might Be Giants has had an odd but great career and when they put out a family friendly album, it took me a little by surprise. But it's good. It's still the quirky Giants we have come to know and love but now even more accessible, especially if you have munchkins running around the house.
Sounds Like:  Particle Man meeting Robert Munsch
Link / Listen / Watch
Artist: Rush
Album: Clockwork Angels
We usually don't cover huge releases in the inbox reviews but I honestly can't help myself, I've been waiting for this one for a while and it finally arrives on June 12th. They've returned to the idea of a concept album complete with a novel. Really looking forward to sitting down with this one.
Sounds Like: Um, they sound like…Rush.
Link / Listen / Watch