More Music from the Inbox: 10 March 2012
I had a lovely breakfast this morning. There's a old-school coffee shop near the house run by an old couple who speak in some indecipherable eastern European language. None of the furniture has changed since the 60s–and the prices haven't gone up, either.
Over a nice plate of eggs and juicy sausages, I had a chance to give a final review of the latest batch of music recommendations. Like good vodka, all the music submissions to this site are subjected to a multi-filter approach to make sure only the best stuff makes it to you. This time, final judgement has been rendered by Juliette Jagger. Enjoy.
Artist: Grey Kingdom, "I'll Say Nothing But Goodbye"
Album: The Weeping Sun EP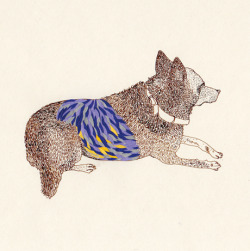 Grey Kingdom aka Spencer Burton (former Attack In Black guitarist) has the kind of strong, steady voice that simply gives absolute meaning to words, weeping guitars, and heavy hearts.
Sounds like: Burton has certainly begun to carve out a place for himself amongst some of the countries finest most celebrated voices.
Link/Listen/Watch
Artist: Bosco, "Joker"
Album: Let Go Of Me EP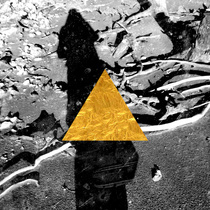 Bosco is lush and haunted all while glimmering with surprising left turns
Sounds like: A warm voice echoing down a long hallway.
Link/Listen/Watch: Stream the song.
Artist: The American Dollar, "Heavy Eyes Ignite"
Album: Awake In The City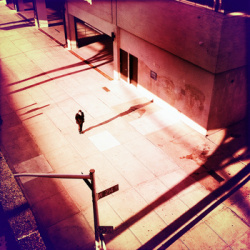 There are a number of things I appreciate about this duo and it starts with the number of albums they've managed to release since 2005 (that's 5 full-length LPs, 2 Remix full-lengths and several EPs). Then there's the fact that as soon as I heard them I thought: "man these guys sound like they'd kill it on television or in the movies," which evidently they do because they've been featured on CSI: Miami, and film trailers for both Extremely Loud & Incredibly Close and Up In The Air (the list goes on). And, then there is their name that brings everything full circle; the all mighty American dollar. They are really great and that's enough said.
Sounds like: Perfect cents
Link/Listen/Watch: Stream the song.
Artist: Hollis Brown, "Ride On The Train"
Album: Nothing & The Famous No One EP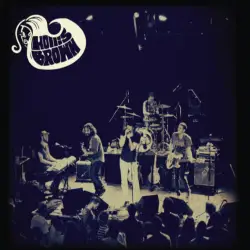 Hollis Brown has heart. They write the kind of quaint, raspy, all American blues-rock that has always been at the core of good 'ol rock and roll.
Sounds like: Different highs and goodbyes
Link/Listen/Watch: Stream the song.
Artist: Christopher Paul Stelling, "Ghost Ship"
Album: Songs of Praise and Scorn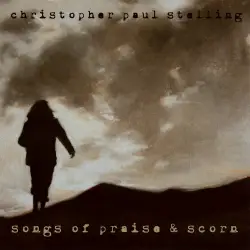 Songs of Praise and Scorn tells tall tales of a finger-picking mad man with a wild and fiery heart.
Sounds like: A man whose walked a few miles with his boots full of tacks
Link/Listen/Watch: Stream the song.