More Music from the Inbox
Weekends can be kind of slow for music news, so it's a good time to get caught up on the kinds of tunes that have made it through the filters in the inbox.
These reviews are courtesy Juliette Jagger at Rock Roll and Write.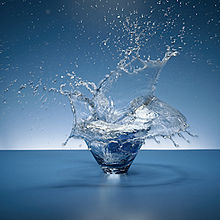 Artist: Architecture in Helsinki "W.O.W."
Album: Moment Bends
This indie-pop collective with Australian roots, seem to have a real affinity for the thoughtful and whimsical.
Sounds like: the soundtrack to "one man's quest to find answers and in turn his place in the natural universe."
Link/Listen/Watch:
W.O.W from Architecture in Helsinki on Vimeo.
Artist: The Rest "Always on My Mind"
Album: The Last Day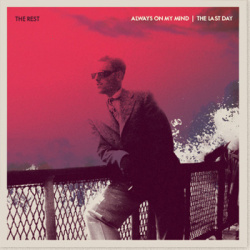 Described by many as "one of the best bands few have heard about," The Rest are an incredibly well kept secret. I am a BIG fan of this song. Restless vocals weave their way in and out of a ghostly melody and full, lavish instrumentation.
Sounds like: rapid waves cascading up onto the shoreline.
Link/Listen/Watch:
Artist: KEYS AND KRATES "Get Out"
Album: REMIX
KEYS AND KRATES are an electro-hip-hop trio from Toronto who are "reinventing the remix." They have a distinct and really exciting way of blending sampling with live instrumentation to take tracks like this 1942 hit popularized by Peggy Lee and turn it into club track for the new millennium.
Sounds like: your brain on jazz and m's
LET IT RAIN (LOTUS RMX) by Keys N Krates
Artist: Peter Peter "Porte Bonheur"
Album: Peter Peter
I hate to say it, but I usually can't get into French Canadian music. It's nothing personal it's just the way the lyrics sound, there's usually something so fromage about it. None-the-less, Peter Peter had my full attention. There is something so horribly cool about this man. I love to watch someone get into their performance this way.
Sounds like: soft-core, hooky homegrown indie rock
Link/Listen/Watch:
Peter Peter – Porte Bonheur (live sur le toit d'Ubisoft) from Audiogram on Vimeo.
Artist: The Phenomenal Handclap Band "Following"
Album: Form & Control
I love that this song was sparked by the idea of being at a really great dance party, and feeling that moment when a certain energy takes off in the room. "You can look around and see that everyone is in to the exact same thing at the exact same moment, it's a unifying force."
Sounds like: steady dance-pop flavored with a hint of new wave
Link/Listen/Watch: Consquence of Sound