More Music from the Inbox: 11 July 2012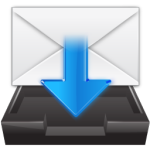 Several times a week, I sweep through all the music submissions that make their way into my inbox. Once I filter through them, I pass them on to a couple of trusted associates to render a final verdict. These recommendations come from Brent Chittenden. – AC
Artist: Cartoons
Album: Cartoons / Hellaluya split
Just crunching awesome noise. A bit of Mudhoney, a bit of Jon Spencer Blues Explosion and a sheer amount of volume, interesting listen and I'm looking forward to hearing more from them. Sounds Like: Guitars in a rhythmic car accident.
Link / Listen / Watch
Artist: Naymedici
Album: Paddy McGee
In the email I got, the described themselves as playing Balkan and Irish folk music in a gypsy punk style and that pretty much sums it up. Folkier then say The Dropkick Murphys but still kicking some ass. The single will be officially released on July 14th.
Sounds Like: Irish Punk Folk Fight Drink Music
Link / Listen / Watch Try their Facebook page.
Artist: Hot Panda
Album: Go Outside Pop filled distortion is the best way I can explain Hot Panda. At first listen there's a lot of volume and noise but you can also hear a lot of melody and catchiness to their tunes. Sounds Like: They could be friends with Jack White
Link / Listen / Watch
Artist: Mass Conception Album: Greatest Show Never Seen
Mass Conception hail from Burlington, Ontario and so far have the makings of a pretty solid alternative rock outfit. Guitars, straight ahead vocals but with a subtle complexity in sound. I like what I hear so far, curious what comes next for them.
Sounds Like: Bit of Joy Division, bits of The Cult mixed with Canadian rock
Link / Listen / Watch
Artist: Kirby Krackle
Album: Live in Seattle
There are a lot of Nerd Rock bands around but for my money, Kirby Krackle are one of the best and I really wish the rest of the world would take a look. Yes, the subject matter falls to comics and video games but really, Kyle Stevens and Jim Demonakos have put together a solid rock ensemble with hints or R&B and New Wave. Their latest is a live album (up for order at www.kirbykrackle.com) that both captures the band's live energy and a good selections of songs from across three albums. My pick of the week!
Sounds Like: Pearl Jam, Montel Jordan and Mathew Sweet colliding in a comic shop
Link / Listen / Watch