More Music from the Inbox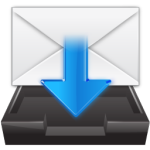 There is more music out there than anyone possibly has time to sift through.
That's why this site provides the public services of doing some of the heavy lifting for you.
Here's the latest filtered results from the inbox, courtesy of Gilles LeBlanc.
Chains of Love: "Breaking My Heart"
Album: 7-inch single
Chains of Love seamlessly blend '60s sounding revivalist soul with eternally cool, surfboard riding rock 'n' roll, banged out in a Vancouver garage. And their two frontwomen, Nathalia and Rebecca, aren't afraid to show a little leg–musically speaking of course. I absolutely love the yelp the former lets out at the 1:08 mark of 'Breaking My Heart.'
Sounds like: If Quentin Tarantino ever decided to make a sequel to Pulp Fiction, he should just commission Chains of Love to do the entire soundtrack. Not sure if this release will tide me over until their proper album debut on Dine Alone next year.
Link/Listen/Watch: Pitchfork
Jesse Peters Trio: "Face Time"
Album: Face Time
Who knew that the E-Town of Edmonton, renowned for its frigid winters, could be home to such smoking hot jazz? That's right, JAZZ. Hepcat Jesse Peters croons and tickles the ivories in a classic trio alongside bass and drums, but his lyrics are as contemporary as they come – And downright awesome to boot!
Sounds like: We've all heard by now how admitting you like Nickelback is a sure-fire way to not get any, but snapping your fingers to fellow Albertan Peters' smooth delivery is likely to do just the opposite.
Link/Listen/Watch: Artist Website
Big Sugar: "If Santa Don't Bring You No Funk" (feat. Wide Mouth Mason)
Album: Digital Single
Gordie Johnson has delivered an early holiday treat in the form of a joint effort between his reformed Big Sugar and the band he also tours with, Wide Mouth Mason. Shady Grady even sounds a little like Uplift Mofo Party Plan-era Anthony Kiedis of Red Hot Chili Peppers. Break out the eggnog and start grinding with the first person you see in a red suit!
Sounds like: This definitely ain't no 'I Saw Mommy Kissing Santa Claus.' (Or even 'Mistletoe' by the Biebs!) The most insinuative holiday song I've heard since Lady Gaga's god-awful 'Christmas Tree.' Ho. Ho. HO!
Link/Listen/Watch:
Breaching Vista: "Letters" (feat. Billy the Kid)
Album: Vera City
Alan wrote recently about how there's a healthy market for "solid, radio-friendly modern rock." Kitchener, Ontario's Breaching Vista fit this bill nicely from a Canadian perspective. Their album Vera City has been out since March, but they're offering 'Letters' as a free download all this month in honour of Remembrance Day.
Sounds like: More Canadian artists should be doing stuff like this, as our country has an inspiring war participation history. Kleenex worthy rock, with guest backing vocals from Billy Pettinger, a.k.a. Canada's own Billy the Kid.
Link/Listen/Watch: Facebook