More Music from the Inbox: 14 June 2012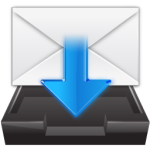 [The inbox filled up rather quickly over the last week requiring a significant amount of ruthless culling to find the absolute best. Taking care of the final step of the two-stage filtering process is Brent Chittenden. – AC]
Artist: Highlands
Album: Singularity
Their press bio is pretty bare but what I can tell you from listening to Highlands upcoming album,Singularity, the must have liked My Bloody Valentine but decided that Loveless was too happy sounding. A great listen that is available June 26th. [LOVE this record! – AC]
Sounds Like: My Bloody Valentine and Bauhaus's sad child.
Link / Listen / Watch
Artist: D-Sisive (Dereck Christoff)
Album: Asian Elvis
On first listen, I really thought this was kind of a lame, Dr Dre rip-off but on closer inspection, the lyrics an interesting mix of satire and commentary on hip-hop.
Sounds Like: A witty response to bragging rappers
Link / Listen /Watch
Artist: The Corner Laughers
Album: Poppy Seeds
This album is so sweet that you could put it on pancakes. Tight harmonies and incredibly well put together pop music.
Sounds Like: The Archies had kids that formed a pop band with better lyrics.
Link / Listen / Watch
Artist: Max Burgundy
Album: The Murder of Mark Fuhrman
I used to say I'm not a big hip hop guy but there's been a lot of stuff lately that is slowly changing that position. Max Burgundy hails from Brooklyn and has created an interesting work here. Very informed by the current sound of New York hip hop with solid roots in the past, I like it. The track "Want Some" reminds me a bit of Canada's Dream Warriors.
Sounds Like: The past and future of hip hop sounds.
Link / Listen / Watch
Artist: Mad Ones
Album: Behaviour
A guitarist and a drummer seem to be a standard for duos these days but Toronto's Mad Ones are taking that format and cranking the volume a bit. Grungy, garagey rock. With some catchiness to their tunes, really dug this one.
Sounds Like: The phrase "Give 'er" comes to mind.
Link / Listen / Watch
Artist: ZZ Top
Album: Texicali
I've always taken the stance with ZZ Top that I have with AC/DC. They are a kick ass band, especially live but once you have two albums (especially from their modern periods), you pretty much own everything. Well, I've got to admit, ZZ Top has come out of the gate with a Rick Rubin produced EP that not only kicks ass but rolls with the times. Download the EP and you'll get a discount on the upcoming album when it comes out. Forward thinking from these old dogs. [He's right. Rubin worked some magic with these guys. – AC]
Sounds Like: Chrome, smoke and bbq
Link / Listen / Watch