More Music from the Inbox: 14 March 2012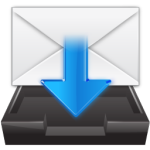 'Tis a gorgeous day in the neighbourhood. It feels more like a nice day in early May than something in mid-March. The maple in my backyard is fixin' to burst already.
The bull terrier is restless. She can't wait to get outside and roll in all that post-winter rot. Best take her up to doggie daycare so I can get some work done.
That work includes listening to all the music submissions that flood this site every day. This episode's secondary filter is Brent Chittenden. Here's his verdict on the best submissions of the past couple of days.
Artist: Ramune
Album: Truth and Beauty
Ramune is a singer and engineer out of Portland who (along with her trio Rocket 3) make some rather catchy and interesting indie/power pop. She's also done some pretty interesting covers. If you like the video below you can download more here.
Sounds Like: A bit of Mathew Sweet a bit of the Bangles with some rockier elements.
Link / Listen / Watch
Artist: Nneka
Album: Soul is Heavy
Straddling the arenas of both Public Enemy and (pre breakdown) Lauren Hill, Nneka has a very bold but variable sound that allows her to switch musical gears with ease.
Sounds Like: Someone who grew up on a steady diet of Public Enemy, Lauren Hill and 70's soul.
Link / Listen / Watch
Artist: Field Mouse
Album: You Guys Are Gonna Wake Up My Mom
Field Mouse describe themselves as a dream pop band and I think it's pretty accurate. They've just released a two single that reminds me of My Bloody Valentine, Sonic Youth and Sugar all rolled into one.
Sounds Like: Sugar playing with My Bloody Valentine's sound.
Link / Listen / Watch
Artist: Black Atlass
Album: Black Atlass EP
Here's what I can tell you about Black Atlass. He's young and originally from Montreal and now resides in Ontario (maybe?). He has a really interesting free ep up at his website ( http://blackatlass.tumblr.com/ ) that sounds like nothing else I can think of. Really curious to hear more from this supposed kid.
Sounds Like: A bit of electronic awesomeness.
Link / Listen / Watch
Black Atlass – Hills from Black Atlass on Vimeo.
Artist: El-P
Album: Cancer for Cure
Normally we like to review unknown music but I couldn't help myself this week as El-P has a new album coming out and I just had to share. If you haven't heard him before, El-P is a producer and rapper extraordinaire. His last album, I'll Sleep When You're Dead, was at the top of my favourites list five years ago so I've been anticipating this one. You can download the latest single and check out this other track below.
Sounds Like: A bit of The Bomb Squad, a bit of Chuck D a bit of Nine Inch Nails, a whole lot of original.
Listen / Link / Watch