More Music from the Inbox: 14 May 2012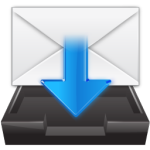 Each week brings more submissions to the site. That's good. It means people are paying attention. I thank everyone who's taken the time to send something.
But a submission doesn't automatically mean a review. This site is an attempt at music curation, a place that people can trust when they need to know how to spend their precious listening time. That's why we use a two-step filtering technique when rendering judgement. In the end, only five releases make it through for each post.
Juliette Jagger is responsible for rendering the final verdict on this round of submissions. And good God there's some great music in here.
Artist: Gaggle, "Army of Birds"
Album: From the Mouth of The Cave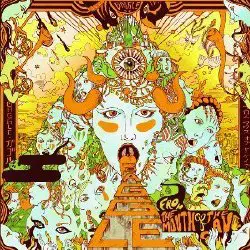 I had an instant reaction to this song and for good fucking reason. Gaggle is a 20-piece alternative female choir who sing about cigarettes, booze, and getting their ass's cheated on. Without sounding completely cliché, Army of Birds is "layered" in the truest sense of the word. There are hooks, melodies, and even chants dropping left right and center right off the top, but they come together to create this totally grooved out track that has such a thud about it.
Sounds like: The Devil's music.
Link/Listen/Watch:
Artist: Kandle, "No My Name"
Album: Kandle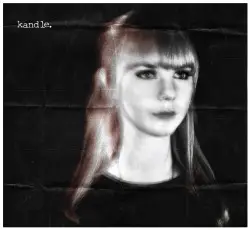 Man, does this lady know how to bring a little sex and mystery to a song. Even the guitars are suggestive. It's like a pair of big, bold eyes watching and moving to the rate of a slow beating heart.
Sounds like: Something that resides deep, down in the guts of your soul
Link/Listen/Watch:
Artist: Terraplane Cassady, "Skinny"
Album: Terraplane Cassady
God, there is nothing I like more than some filthy ol' blues-rock. It's one of the few musical genres you can get away with writing a straight up narrative about hacking it out, working 9-5, and getting high on the music you make, and still come out sounding cool. I so dig this song.
Sounds like: Dirty!
Link/Listen/Watch:
Artist: T.T.L, "Deep Shadow"
Album: Deep Shadow EP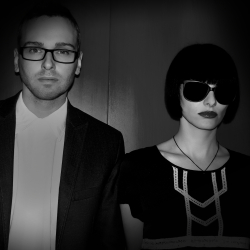 T.T.L is singer Tying Tiffany and electronic producer and composer Lorenzo Montana. You might recognize this song from the trailer for The Hunger Games, but the duo has now re-released it with vocals that add a hugely haunting element to the song's already slow, heavy, electronic beat.
Sounds like: Soaring.
Link/Listen/Watch:
Artist: Cursed Arrows, "Empty Memory Bank"
Album: Skin Behind The Shroud
Two-piece bands never fail to amaze me. I love to hear how far two people can push it. Cursed Arrows rock this buzzed-out, plug-in-and-go sound with a sort-of back-of-the-throat coarseness that reminds of me of Nirvana at times.
Sounds like: Attack and release
Link/Listen/Watch: