More Music from the Inbox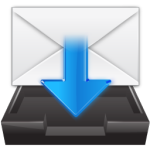 As we get closer to the end of the 2011 and all the big releases are out in time for Christmas, it's best we look at the cool music that's not getting the attention it deserves.
Thanks to Juliette Jagger for helping sort through the submissions.
Artist: Azriahl "Faith"
Album: Azriahl
Normally I'm not drawn to the prog rock sound, but this 3 piece from Peterborough, ON. have got something going here. Overall this is a pretty badass song. Sound feels really 90's which is cool, lead vocals have an underlying but tolerable whine to them, and guitars are definitely memorable.
Sounds like: Eddie Van Halen playing 90's prog rock.
Link/Listen/Watch:
Artist: Paper Lions "Pull Me In"
Album: Single
This is the latest from PEI indie rock band Paper Lions – that's indie in a Ben Gibbard sense of the word, and I am all for it. I really recommend checking out this band in further detail, they have these great, full, four part harmonies, and they really look like they just give it.
Sounds like: good hearty indie rock.
Link/Listen/Watch:
Artist: My Best Fiend "Higher Palms"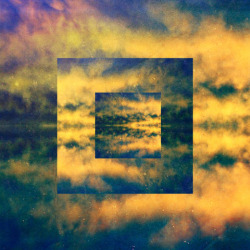 Truly, I rarely like a song from the first note onward but this track had that effect on me. It's hypnotic, and emotionally evocative. It feels really full, especially toward the end of the song, and with this band coming up on a performance at Shea Stadium, you can really imagine what this would sound like in that kind of atmosphere.
Sounds like: Riders On The Storm meets Courtney Love led church choir.
Link/Listen/Watch (Free MP3, too):
Artist: House De Racket "Roman" (Alvin Risk Remix)
Album: Alesia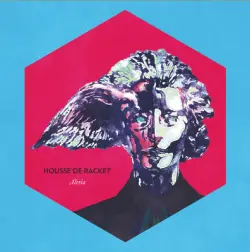 This is a great remix of French synth rock duo House De Racket. Takes an already great song and enhances it to push it right out onto the dance floor.
Sounds like: Whacked out Phoenix for the club crowd.
Link/Listen/Watch: Click here.
Artist: Cazwell "Unzip Me" Ft. Peaches
Album: Hard To Be Fresh
This is what you need to know. Supposedly Cazwell is an "underground electro sensation," and he's teamed up with the one and only staunch, raunch queen of the dance floor herself, Peaches, to bring you this unforgettable banger.
If you've never heard of Cazwell, he's something like an electro version of Vanilla Ice, although something tells me that's exactly what he's going for. Peaches contributes her "signature risqué sensibilities" to the song, which I like, but I don't know what else to tell you, it's pretty fucking weird. That being said, evidently I'm missing something because this guy has amassed over 6 million Youtube views and sold over a quarter of a million singles online, and that's saying something.
Sounds like: Vanilla Ice talkin' dirty
Link/Listen/Watch: