More Music from the Inbox
Finally!  No more Christmas music.  It's safe to once again walk into a store and not be subject to music so sickly sweet that you risk going into diabetic shock.  
Fortunately, though, there's relief.  Juliette Jagger has once again sorted through all the music submissions (see link at the left) to offer up these recommendations.
Artist:  Kings Of Lowertown "South Mountain"
Album: Single
This band is becoming known for their lo-fi, throw back, tape recording aesthetic but this song is so fucking homie it just pulls down hard on the heartstrings. 
Sounds like: Small town raspy ol' folk rock
Link/Listen/Watch
Valley Ghost Train by kings of lowertown
Artist:  CREEP "Days Ft. Romy Madley Croft"
Album: Single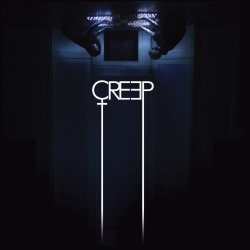 CREEP is a New York based production/DJ duo and both this track and the video are really something. 
Sounds like: A haunted light show.
Link/Listen/Watch:
Artist: Amos The Transparent "Convince the Mayor"
Album: Single
Some of you may have heard the name Amos The Transparent floating around, but if not this is a great lead in track to the band. It has full, lush harmonies, a real badass buzzed out guitar sound, and a pretty heavy, unexpected interlude. 
Sounds like: Folk rock cabaret.
Link/Listen/Watch:  Link to this.
Artist: Truence "Evidence"
Album: Demo
When this came through my inbox the question attached was "is there a place for music like this anymore?" I say there is. Truence is a piano based rock band, and this is pretty damn beautiful considering it's a rough demo.
Sounds like: Evidence, indeed.
Link/Listen/Watch:
Evidence – First Demo – Truence by Truence
Artist:  No Sinner "Boo Hoo Hoo"
Album: Single
There are few songs that find their way through my inbox and literally blow me away upon first listen, but this song is completely explosive. It's a dirty "tale of love, loss, booze, and heartbreak" sung through Whiskey breathe and cigarette smoke. It's a little bit Janis Joplin, a little bit Nashville, and a whole lotta human.
Sounds like: Unreal!
Link/Listen/Watch: