More Music from the Inbox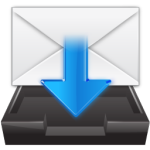 I don't know about where you are, but the weather outside my office window is awful. Winter has finally hit. Yuck.
Best to stay inside and sort through some new tunes, don't you think?
This installment of music recommendations is brought by Jay at That's Funky Awesome.
Buxton: "Boy of Nine"
Album: Nothing Here Seems Strange
These Texans are doing everything in their mandolin-wielding power to lay claim to the folk rock crown currently worn by Marcus Mumford & company. Buxton's lyrical imagery makes for the ideal soundtrack for a lazy afternoon or rustling up a few head of cattle.
Sounds like: Shades of Labour Day-era Spirit of the West, with verses that plead to be sung out loud along with the band.
Link/Listen/Watch:
Scott Matthew: "True Sting"
Album: Gallantry's Favorite Son
Saying goodbye can suck, and Scott Matthew feels your pain. In fact, it's still a safe bet the New York singer/songwriter is still reeling from the breakup he's singing about here. The musical equivalent of tiny daggers right through the heart. Ouch.
Sounds like: The sing song outro would make Brian Wilson smile-once he's done shedding a tear or two.
Link/Listen/Watch:
Scott Matthew: True Sting by Riot Bear Recording Co.
Woodpigeon: "For Paolo"
Album: For Paolo
Like another large scale Canadian band, Arcade Fire, Woodpigeon is a collective that works best toying around with the spaces in their songs. Deceptively simple on the surface, you can put away that shovel-you won't need to dig too deep to appreciate the true beauty of this track.
Sounds like: If Crowded House frontman Neil Finn and Sufjan Stevens made a love child, I'm not sure who it would look like but it would sound a lot like this track .
Link/Listen/Watch:
Woodpigeon – For Paolo from Boompa Records on Vimeo.
The Darcys: "Josie"
Album: AJA
Tackling a track by track remake of a ground breaking album is not for the faint of heart. Toronto's The Darcys are doing just that with their version of Steely Dan's AJA, and if "Josie" is any indication it's going to be spectacular.
Sounds like: The wind chimes are gone, and The Darcys spin and twist a summertime classic into a haunting and chilling tale.
Link/Listen/Watch: