More Music from the Inbox: 21 June 2012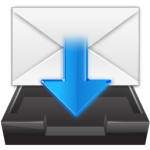 It's the second day of summer.  That means out here in Calgary (where I've set up shop for the week) the sun doesn't completely disappear until almost 11:00.  And because the sky starts to get bright shortly after 4, it's good to have blackout curtains at the ready.
Brent Chittenden does the final honours on this latest double-filtered round of music recommendations.
Artist: Rebecca Gates and The Consortium
Album: The Float
There was a time when Rebecca's former duo, The Spinanes, where indie rock darlings. That was a long time ago. Despite the 11 year space between albums, Rebecca has come back and reminded us why they were in the spotlight. Great tunes. 
Sounds Like: Mellow Sub Pop
Link / Listen / Watch:  Stream it here.
Artist: Sheer Agony
Album: Sheer Agony 7"
 Once I got past the fact that these guys weren't a metal band (the name Sheer Agony just screams metal band), I was happily hooked in. Hailing from Montreal, this 7" contains pure awesome pop rock.
Sounds Like: Sloan's Nicer Younger Brother
Link / Listen / Watch
Artist: Faye Blais
Album: On The Bright Side
I'll be honest, I almost skipped this one. We get so many Amy Winehouse and Florence wannabes sending us stuff, I almost have an itchy trigger finger when it comes to them. Luckily, I stopped before passing this one by. With a sound that's equal parts indie pop, country and folk, Faye's latest album really stood out to me this week.
Sounds Like: Mazy Star's country cousin.
Link / Listen / Watch
Artist: Western Affairs
Album: 2000
A nice, mellow dreamy sound.  Western Affairs hail from Washington DC and their latest release has a very nice vibe to it. Definitely worth a listen.
Sounds Like: Creamy Dreamy Pop
Link / Listen / Watch
Artist: Metric
Album:  Synthetica
I was not on board the Metric train until Fantasies came out.  That was such a good album that it tied for my album of the year upon review. But it was so good, I was curious if they were going to keep it up. If Synthetica is any indication of the future of their material, count me in.
Sounds Like: A hit.
Link / Listen / Watch