More Music from the Inbox: 23 May 2012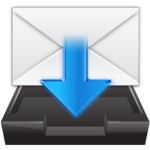 For people in Canada, it's a short week.  For readers in the US, you're getting ready for your long weekend. Either way, it's a good time to explore some new tunes.
What you're about to read, see and hear is the latest material to make it through the double-filtering process that this site uses to make sure that only the best of the best gets through.  Yes, that means a lot of material ends up on the floor, but rock'n'roll is a vicious game.
Acting as the final link in the Judge Dredd process is Brent Chittenden.
Artist: Blind Pilot
Album: We Are The Tide
I was totally unfamiliar with Blind Pilot before I got the press release but I must say, it's rather caught my ear (my girlfriend also gave it a thumbs up). Folksy and using many simple singing and song writing techniques that so many other acts forget.
Sounds Like: A West Coast Blue Rodeo Taking A Death Cab To Cutie Link / Listen /
Listen / Link / Watch
Artist: Gaz Coombes Album:
Album:  Gaz Coombes Presents… Here Come The Bombs
I was always a fan of Supergrass so I got really intrigued when I saw this show up in my inbox. Loved it. Gaz has taken a number of Supergrass elements and combined them with other musical influences (I would suspect Radiohead being a major one).
Sounds Like: Tron's indie pop playlist.
Link / Listen / Watch
Artist: Ocasan
Album: Ricochet
Coming out of the UK, Ocasan are a power pop rock trio that are pretty solid. They manage to straddle the lines between rock and pop in a way that makes them sound different then our past glut. It reminds me a little of The Goo Goo Dolls earlier material.
Sounds Like: The Goo Goo Dolls… before they wussed out completely.
Link / Listen / Watch
Artist: The Asteroids Galaxy Tour
Album: Out of Frequency
Remember that Heineken add for a little while back with that band playing as the dude makes his grand entrance an knows everyone at the party from Texas cowboys to martial artists and they're all buddies? Well the band in that video was The Asteroids Galaxy Tour and they've got a brand new single out which I rather dig. Based heavily in the 70's funk and pop sounds with a dash of 50's and 60's, it's a pretty cool sound.
Sounds Like: A rather awesome party at Tarantino's house.
Link / Listen / Watch
Artist: Sugar Free Allstars
Album: All On A Sunday Afternoon
I'm at the age where it seems like everyone around me is having kids. When I was growing up, music geared towards families and kids wasn't particularly good, or if it was, it tended to be rather repetitive. Now there are a ton of albums out that take bands like Tool or AC/DC and turn them into lullabies and honestly, their pretty good. So given my current situation as honorary uncle to a few kids, I was so glad to see this album come into my inbox. It's a funky, r&b album geared towards families (driving in the car, staying at home and playing with legos, etc) and most importantly it doesn't suck! No heavy religious overtones, nothing so repetitive it drives me insane, just good r&b.
Sounds Like: A Funky Family Friendly Blues Traveler
Link / Listen / Watch
Artist: Alan Watts
Album: …Is The Fantasy Band
Noisy but with a fantastic beat, Alan Watts are a bit of an unusual if not interesting band. This current album reminds me a lot of My Bloody Valentine which is not a bad thing at all.
Sounds Like: My Bloody Valentine's Younger Energetic Cousin.
Link / Listen / Watch
Artist: El-P
Album: Cancer 4 Cure
I know I brought him up a month ago but this week, Cure for Cancer hits this week and honestly, this is an album both new rock and hip hop fans alike should give a listen to. If my words don't convince you, check out his performance on Letterman below.
Sounds Like: Every Current Rapper's Worst Nightmare
Link / Listen / Watch