More Music from the Inbox: 24 March 2012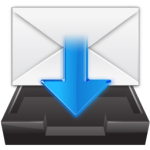 With Canadian Music Week, the flood of new releases has increased to near unmanageable levels.  Not that this is a bad thing.  On the contrary, it's great for those of us in the business of music recommendation.  
After performing a preliminary cull, I've handed things over to Brent Chittenden to render the final decisions.  And please keep the music coming.
Artist: David Newberry
Album: No One Will Remember You
Hailing from Vancouver, David Newberry seems to have equal parts "The River" era Springsteen and Neil Young folk rock elements in his music. Soulful, really impressive sophomore album. And he's giving away the song "English Bay".
Sounds Like: Folky Rock Goodness.
Listen / Link / Watch
Artist: Half Moon Run
Album: Dark Eyes
A mixture of sonic sounds, interesting vocals and percussion work that just grabbed me by the ears with track one, Half Moon Run's Dark Eyes album has a very cool sound that's pretty hard not to notice. They remind me a little of Radiohead but not quite. If you're at CMW, they are at The Drake Underground Friday night and El Mocombo on Saturday.
Sounds Like: Radiohead-ish recording at a haunted farm.
Listen / Link / Watch
Artist: Saidah Baba Talibah
Album: (S)CREAM
Remember when Prince was awesome? Apparently Saidah Baba Talibah does. This album is a weird and wonderful mixture of R&B, soul, sensuality with rock/grunge crunch. She'll be performing at THE Wrong Bar on Sunday March 25th.
Sounds Like: Channelling Prince's 80's sexcapades through Black Sabbath's amps.
Listen / Link / Watch
Artist: 3 Inches Of Blood
Album: Long Live Heavy Metal
The title pretty much tells you what to expect. If you like the NWOBHM, this is for you. It's very hard not to put on and just rock out. They'll be at The Opera House as part of the Metal Alliance tour and CMW on Saturday March 24th
Sounds Like:  ahem… "It sounds like METAL dude!" *throws horns up in the air
Link / Listen / Watch
If you happen to catch anyone at CMW this weekend that we should look into, please drop us a comment below.