More Music from the Inbox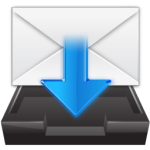 So I spent the weekend in New York City. Our cab was pulled over at gunpoint by the NYPD in Times Square. Gordon Ramsay's restaurant f**ked up our reservations and didn't have a table for us even though I confirmed with them three times. So much for a big celebration for my friend's 50th birthday.
And on the way home, our Air Canada flight was three hours late–and then they misplaced the baggage of the entire plan for more than 90 minutes when we landed. So much for watching the Grammys.
At least I could count on Juliette Jagger to help out with filtering through all the music in the inbox over the last week.
Artist: mr. Gnome "House of Circles"
Album: Madness in Miniature
This gritty little duo from Cleveland, Ohio is really something else. "House of Circles" is like two songs perfectly woven together at frayed seems. It's spacey and a bit of a mind fuck and then all at once its straight up ragged rock and roll.
Sounds like: Some Donnie Darko shit
Link/Listen/Watch:
Artist: The Junction "Waves"
Album: Grievances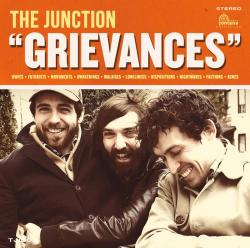 The chord progression on this song gets inside your heart and It just ticks and ticks and ticks forever.
Sounds like: it feels.
Link/Listen/Watch
Artist: The Balconies "Kill Count"
Album: Kill Count EP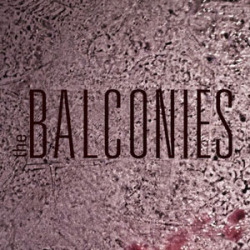 This band has been on my radar for quite a while now but I have got to tell you that this one makes me believe they are a force to be reckoned with. The chorus on this song totally kills and this is just a really badass video for an indie band. Great concept, kinda gritty, kinda sexy, totally rock and roll.
Sounds like: A punch in the gut you might really enjoy
Link/Listen/Watch:
Artist: James Vincent McMorrow "We Don't Eat"
Album: Early in the Morning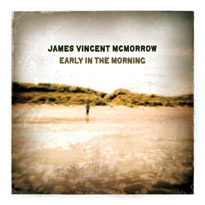 JVM is a recent addition to the Dine Alone Records roster. This song has an absolutely beautiful cinematic quality to it, and his deep course voice just lays his rich, homely lyrics bare.
Sounds like: sites and sounds of the world
Link/Listen/Watch:
A Year in New York from Andrew Clancy on Vimeo.
Artist: Galen Hartley "Prince and Vice President"
Album: Good Dreams
Harley's sound is something like quirky folk rock. His quickened punctuation and free flowing groove sits really well against the backdrop of music you want put your neck into.
Sounds like: Following fortunes lead
Link/Listen/Watch: