More Music from the Inbox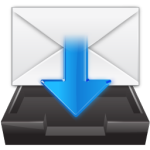 My wife has been sick for nearly a week with some kind of cold/flu/infection issue, the poor thing. She's been sleeping a lot in the spare bedroom next to my office, so I've had to keep the music low–not a good thing when you do what I do for a living.
Brent Chittenden has no such issues at his place, so he was able to blast through some recent music submissions that came through the inbox after I filtered through them. He renders final judgement on this week's material.
Artist: PowerSolo
Album: Buzz Human
PowerSolo are from Denmark and are described as plasma punk. I'm not quite sure what that means exactly but Teach You Fun from their latest album, Buzz Human, sounds kind of like Frank Black teaming up with The Birthday Party. If you're into The Pixies and The Jon Spencer Blues Explosion, you will be right at home with these guys.
Sounds Like: The Pixies with slightly more punk and a dash of The Birthday Party.
Link / Listen / Watch
Artist: Danielle Duval
Album: Of The Valley
Danielle Duval is coming to us from Montreal and you may remember her for a cover of You're the One That I Want that was featured on Californication a while back. Of The Valley is somewhat indy and pop oriented but damn are there's a lot of catchiness here.
Sounds Like: A bit of Teegan and Sara, a little bit of bar piano song writer, shaken, not stirred.
Link / Listen / Watch
Artist: Command V
Album: Command V
I'm sort of unsure about what to say about Command V as normally, I'm not a dance music kind of guy. This is kind of jazzy, dancy, smooth but weird music that I dig.
Sounds Like: Kraftwerk producing a Donna Summer record.
Link / Listen / Watch
Artist: Enter The Haggis
Album: Whitelake
I've known of Toronto's Enter The Haggis for a while now (a name like that stands out on flyers) but I've never actually sat down and listened to them until this week. The album Whitelake reminds me a lot the folkier aspects of Crowded House's catalogue and with lyrics to match. The album hits next week.
Sounds Like: Crowded House's softer side.
Link / Listen / Watch: Official webstite
Artist: Hellsongs
Album: Long Live Lounge
Normally I only give acts that do covers as their primary output a cursory look but I got so sucked into Hellsongs Long Liv Lounge album, I just had to share it. They do old metal and rock covers in kind of up-lifting format. Metallica's Seek and Destroy sounds like a great pop number. My winner of the week.
Sounds Like: Feist covering metal.
Link / Listen / Watch