More Music from the Inbox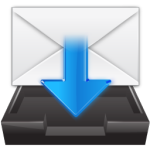 Much comes in. Only the best make it through the filters. If you think you've got something that the world needs to hear, use the Music Submissions link in the left-hand column.
Meanwhile, here's what can be recommended today.
Nightmare and the Cat: "Girl In a Glass Dress"
Album: Unreleased
With the Stewart brothers centre stage (Django on vocals and Sam on guitar), L.A.'s Nightmare and the Cat have mastered the art of pop-fueled pomp and circumstance. Fun fact: their parents are former Eurythmic Dave Stewart and Bananrama gal Siobhan Fahey.
Sounds like: Layered harmonies combined with Jagger-esque swagger backed up by guitar squalls that owe equal part to The Smiths' Johnny Marr and U2's The Edge.
Link/Listen/Watch:
Jude Davison: "Rag and Bone"
Album: Circo de Teatro
On his 2009 concept release Circo de Teatro, Canadian Jude Davison found his musical sweet spot by mixing together pop, bluegrass and even a touch of mariachi into a caffeinated brew that has earned him heaps of praise overseas. He hasn't caught fire in Canada. Yet. .
Sounds like: Imagine The The frontman Matt Johnson getting into a dust-up with folkie Pete Seeger, with a banjo wielding Steve Martin donning the zebra stripes as referee.
Link/Listen/Watch:
Greg Preston and the Great Machine: "Leave The Light On"
Album: Hate To Love The City
Greg Preston and the Great Machine are a classic balls to the wall trio from Hamilton, Ontario with their Converse high-tops firmly planted in the graffiti-covered church ministered by The Stooges' Iggy Pop. As the Reverend Pop would preach: keep it simple, stupid.
Sounds like: Like The Clash before them, these guys sound better the louder you play them. Reverb soaked guitars and cymbal-washed drumming combined with pulse steady bass make for an enthusiastic update on the best of '70s era punk rock.
Link/Listen/Watch:
Contributed by Jay Moon at ThatsFunkyAwesome