More Music from the Inbox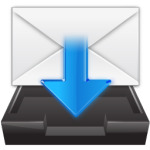 Tired of Thanksgiving family activities? Immerse yourself in these new tune recommendations contributed by ROCKthusiast.
Violent Kin: "Almost Innocent"
Album: People
With their emphasis on shadowy synths and UK-sounding vocals, Saskatoon natives S.J. and Maygen Kardash remind me somewhat of another prominent duo I'm fond of, that being Jim and William Reid of The Jesus and Mary Chain.

Sounds like: There must be something in the Saskatchewan River, as there seem to be a lot of great and varied bands coming out of "Rider Nation" lately – The Sheepdogs, Library Voices, The Deep Dark Woods, and now the siblings in Violent Kin.
Link/Listen/Watch: http://www.violentkin.com/music.html
Mad Anthony: "Bear Attack"
Album: 7-inch split w/ The Yellow Belts
My coughing fits unfortunately kept me from seeing Cincinnati, Ohio garage rockers Mad Anthony at Horseshoe Tavern. Frontman Ringo Jones sounds anything but raspy on their newest song 'Bear Attack.' His voice is thick and deep enough to scare off any wild animal. Unsnarl your earbuds and download it here.
Sounds like: I should have sucked it up and gone to see some fine Midwest musicianship in the tradition of other Cincinnati bands like The Greenhornes and Buffalo Killers. That's alright; they seem to love Toronto and will surely be back soon.
Link/Listen/Watch: http://www.facebook.com/pages/Mad-Anthony/90367738462?sk=app_120183798044738
Sandman Viper Command: "Rough Love"
Album: 7" Single

This isn't really a new song from Burlington, Ontario's Sandman Viper Command, as the release party for it was back in August. It's too good for me NOT to bring up in this forum, though. 'Rough Love' has an almost grunge feel of starting off slow and soft, only to end in a cacophony of glorious noise.

Sounds like: The future of Canadian R-O-C-K is in good hands with a band like SVC carrying the flag. The way it's looking, they'll be spending a lot of time this fall in the States after a few shows close to home opening for Yukon Blonde. I'm sure they won't mind celebrating Thanksgiving again!
Link/Listen/Watch: http://www.myspace.com/sandmanvipercommand
CLYDE: "The Recluse"
Album: Coming Soon?

The cottage country of Peterborough, Ontario, has an incredibly rich music history. Three Days Grace, Serena Ryder, My Darkest Days and many others all have roots in the scenic Kawarthas. CYLDE, a four-piece band from the nearby Curve Lake First Nation, may have to be added to this list thanks to a sound that isn't unlike Everlast at his Whitey Ford Sings the Blues best.
Sounds like: Definite potential here. Really like the "back to nature" theme in their songs, a kind of The Tragically Hip meets KO, but these guys need to take care of some basics like updating their site (having more than just a Myspace page) and getting out to play more shows.
Link/Listen/Watch: http://www.myspace.com/clyde_band