More Music from the Inbox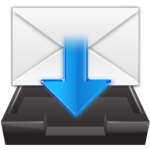 I'm tired of turkey. Sick of it. And there's still several pounds of the stuff on a plate in the fridge. Ugh.
Get your mind off how much weight you gained over the weekend by checking out some of these new tunes. (Sorted by Jay at ThatsFunkyAwesome.)
Giant Panda Guerilla Dub Squad: ".45"
Album: Live Up!! Volume II
"Who has the Fender Rhodes with the side order of 'jam'?" Rochester, N.Y.'s Giant Panda Guerilla Dub Squad are conquering college campuses across the U.S. Northeast based entirely on their live shows. Their name may have you scratching your head, but their sound will have you on your feet and dancing.
Sounds like: Slinky bass lines and the aforementioned Rhodes keyboard are the rocket fuel that propel the Giant Panda mothership.
Link/Listen/Watch:
Witch Ever: "2%"
Album: Unreleased
Brash and a little rough around the edges only adds to the appeal of Witch Ever's "2%". Vocals so scratchy they lead you to believe they might have been recorded into a cheese grater. This is a good thing, by the way.
Sounds like: The bastard offspring of Hendrix's Voodoo Chile and early years Husker Du.
Link/Listen/Watch:
Dawn and Marra: "Broken"
Album: Never Ask Me Why
There's something to be said for the beauty of a carefully crafted, simple pop song. The fact that in this case it's coming from two small town Canadian girls in their teens is pretty cool, too.
Sounds like: The dual female vocals and Canadian connection might lead to Tegan & Sara comparisons, but Dawn and Marra probably owe more to "Jar of Hearts" singer Christina Perri than the Quin sisters.
Link/Listen/Watch:
Fake Your Own Death: "Dead Won't Die"
Album: Self-Titled
For a band that seems to have a morbid curiosity with the afterlife, Fake Your Own Death could have raised the dearly departed with their blistering SXSW showcase in Austin and their Noise Pop appearance in their hometown.
Sounds like: Maracas AND cowbell before the first chorus? Sounds like a hit to me. Throw in distorted, in your face lead guitar lines, and you've got at least three good reasons to stay out of an early grave.
Link/Listen/Watch: