More Music from the Inbox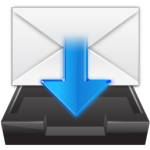 One of the reasons I hope you come to this site is to get recommendations on new music. Here's another four tracks that you should hear. (Contributed by Juliette Jagger at Rock Roll and Write.)
The Benderenos "Jerry Lee"
Album: N/A
Love the filthy blues garage rock sound of this band – this song is so damn catchy.
Sounds like: Whisky breath and freeway driving in Arizona
Link/Listen/Watch: MySpace
Fightn "Song For RoryWIP"
Album: N/A
Love the build up to the chorus, but some lyrics and a good melody would really do this song justice.
Sounds like: that infamous jam in your friend's garage on what your high school self would recall as the night your creative genius peeked.
Link/Listen/Watch: MySpace
Three Metre Days "Stay That Way"
Album: Coasting Notes
In a time when music is lacking serious excitement, it's hard to want to turn to something that sounds like 90's soft rock a la "Delilah After Dark."
Sounds like: something your single aunt listens to
Link/Listen/Watch: Er, not yet. But trust us.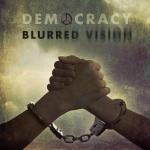 Blurred Vision "Democracy"
Album: Organized Insanity
Man, I'll hand it to anyone who tries; it's hard to make credible sounding political rock, especially in today's world. But, if you're going to do it at all, blow me away (no pun intended), compel me to get on my feet, don't rhyme "bombs and guns" with "daughters and sons."
Sounds like: Bon Jovi on the campaign trail
Link/Listen/Watch: