More Music from the Inbox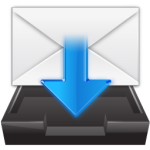 Fall has set in around the neighbourhood. It's too windy, wet and cold to bother going outside. Even the dog gives me that "What, are you crazy?" look when I try to shoo her outside. Best then to stay inside and listen to some new tunes.
Check out this recommendations contributed by Gilles LeBlanc of ROCKthusiast.
Crown Point: "Back to You"
Album: Wolves EP
Portland, Oregon has always been known as kinder and gentler compared to grungier neighbour Seattle. Rose City natives Crown Point aren't attacking anyone on their debut EP Wolves, but it's anything but whimpering indie sap.
Sounds like: If all pop rock that regularly pollutes mainstream radio sounded as good as this, the world would be a much better place.
Link/Listen/Watch: http://www.crownpointband.com/
Monster Truck: "Sworded Beest"
Album: The Brown EP
The newest signees to Dine Alone Records are having their stoner rock-riffic Brown EP reissued on October 18th, featuring a medieval-themed bonus with former Alexisonfire screamer George Pettit.
Sounds like: Monster Truck could very well be the most appropriately named band. EVER. Often mistaken for The Sheepdogs' louder, heavier, and even harrier relatives.
Link/Listen/Watch: Facebook
Hilary Grist: "Tall Buildings"
Album: Imaginings
Vancouver singer-songwriter Hilary Grist's songs are sweetly recommendable as is, but the video for her 'Tall Buildings' takes things to a new level of commitment to detail. Must be seen to be believed!
Sounds like: Hope Ms. Grist is ready to become a YouTube sensation. But if not, she definitely has the chops to keep people's attention not unlike a Hannah Georgas.
Link/Listen/Watch:
Class Actress: "Weekend"
Album: Rapprocher
80s New Wave revivalist Elizabeth Harper returns with an album title that means "get closer" en français. That won't be tough for clubgoing listeners to do – Exhilaratingly sinful, Studio 54 echoing stuff.
Sounds like: Sorry Rebecca Black, this is one song about the weekend that people can actually get excited about.
Link/Listen/Watch: http://classactress.com/music