Latest News from the Bataclan Massacre in Paris (18 Nov 2015)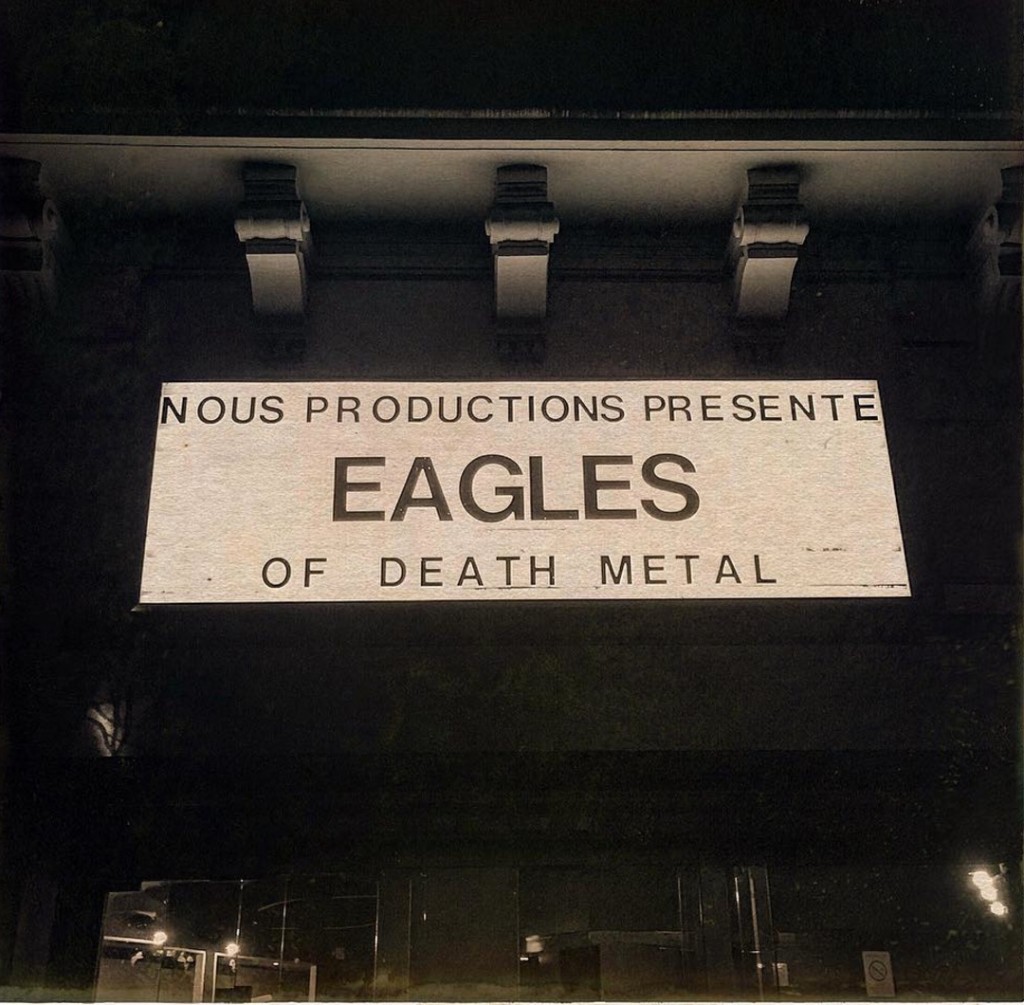 WARNING! THERE IS LINK TO A GRAPHIC IMAGE POSTED BELOW.
More details about Friday night's horrible events in Paris are coming to light. I will continue to update this post as long as new information comes out. Meanwhile, stay aware of possible hoaxes.
Here's the latest.
Eagles of Death Metal promise some kind of statement on the attacks very soon.
Sales of EODM music has soared since the attacks all around the world.
Josh Homme's charity is out to raise money for the families of the victims.
The memorial fund for EODM's murdered merch man has gone beyond $80,000 USD.
Nick Alexander, a British citizen, working as the merch manager for Eagles of Death Metal, was killed in the attack. Additional details on Nick can be found here
The Observer published this tribute to Nick entitled "We Are All the Road Crew."
On Monday (November 16) Universal Music, the Eagles of Death Metal's label, held a moment of silence at noon local time in its offices around the world. Following that, they encouraged staff to play rock records REALLY LOUD.
The owners of Le Bataclan have released this statement on Twitter.
They have also asked people to stay away from the venue.
There were seven suicide bombers involved in the attacks, three of whom were French.
Three brothers were reportedly involved in the attacks. One, Abdeslam Salah, who was born in Belgium, is still out there.
Details on the manhunt. Was a woman involved?
Iraqi spies had apparently warned French authorities of impending trouble.
It appears that the terrorists used the Sony PlayStation 4 to communicate with each other. The story about the attackers using the Playstation 4 network may have resulted from a reporting error.
The Deftones, who were scheduled to play the Bataclan on Saturday night, left the Eagles of Death Metal show just before the shooting started.
Watch this. What sounds like drums is actually gunfire.
This is a Periscope stream from the concert just before gunfire broke out. (Via NY Post) You can bet that police are combing through every single cell phone that was at Le Bataclan for more pictures and video.
Does this video show the gunmen?
This video is related to the above picture.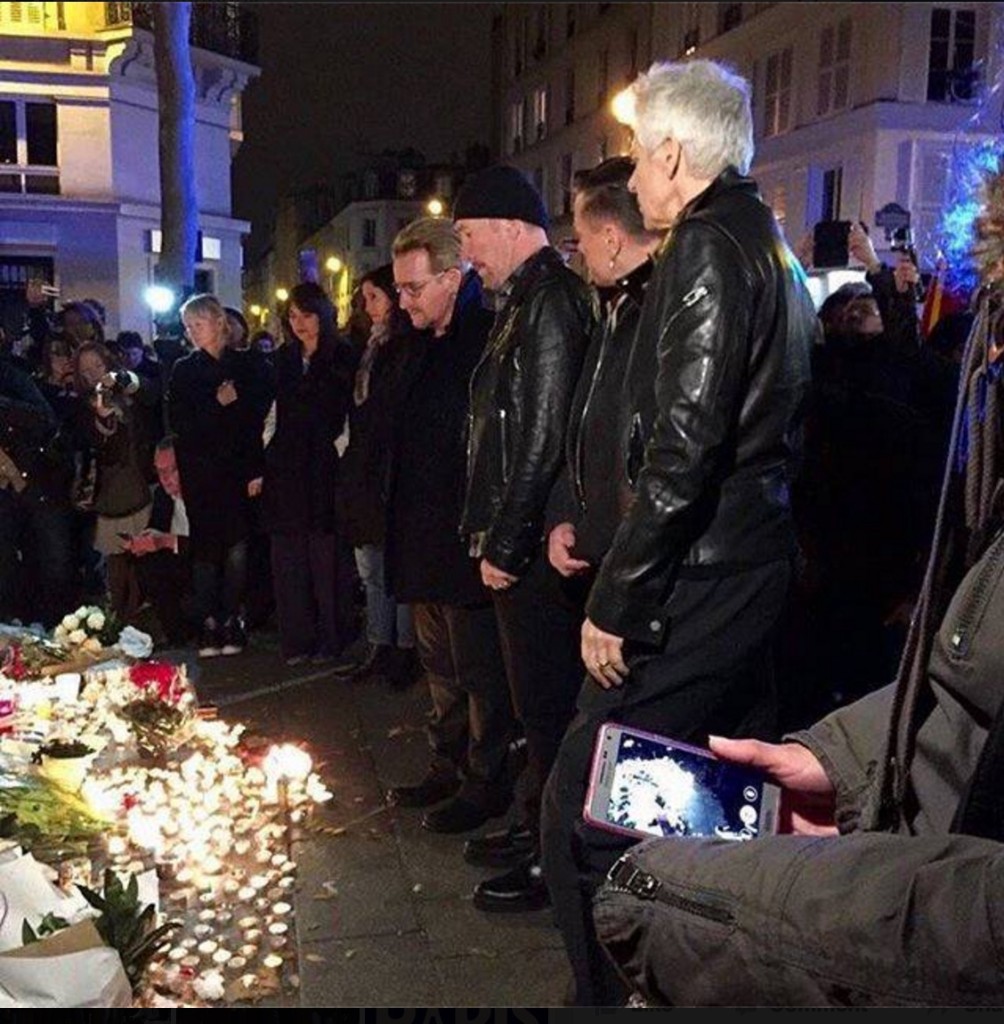 Bono had this to say about the attacks.
Bono also spoke on Irish radio about the attacks.
GRAPHIC IMAGE WARNING! This is a picture of the inside of the Bataclan following the attack. I post the link here because if we're going to confront the horror of this event and what it really means, we have to look terror in the eye. However, I want to give everyone the choice of clicking it or not.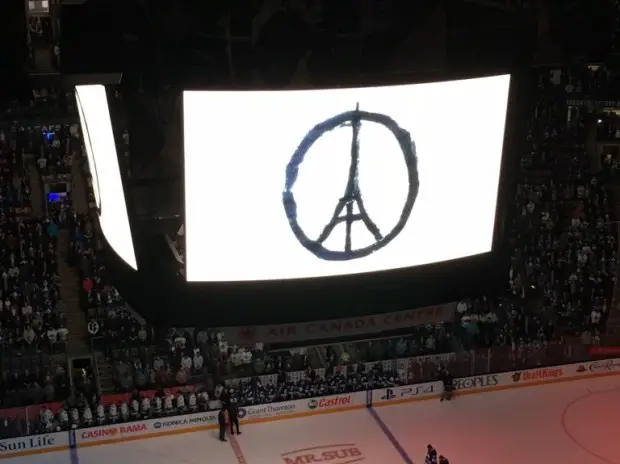 More information will be published here as it becomes available. Additional reporting can be found here and here.