More on Apple's Podcasting Plans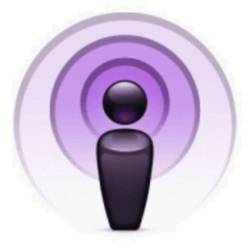 There's much talk about Apple pushing podcasts out of iTunes into a seperate ecosystem with the release of iOS6 and the next significant update to iTunes. Why? Cult of Mac has some theories:
Apple has maintained a curious relationship with the word "podcast." The company does not use it as a brand, as in Podcast with a capital P. Apple does not have a product called "Podcast." Yet, Apple goes after companies that use "pod" or "podcast" in their name, citing confusion with Apple's "iPod" brand.
The word "podcast" is a generic term based on a brand — but not like the words kleenex or band-aid. In those cases, the generic term is identical to the band name. "Kleenex" and "Band-Aid" are "proprietary eponyms" that are exactly the same as the generic versions, except capitalized.
In the case of "podcast," it's a generic term more loosely based on Apple's iPod trademark.
There is simply no way Apple can go in and trademark the word "podcast" at this point, even though the word is based on its own branding.
However, Apple could trademark "iPodcasts." In order to do that, they'd need a product called "iPodcasts."
An app, for example.
The successful registering of "iPodcasts" would give Apple more legal juice to go after the companies that try to profit from brand names based on "pod."
In fact, Apple attempted to trademark "iPodcast" years ago. That attempt was unsuccessful.
Plus, it would make logical sense. The app "iTunes" means music. The app "iPodcasts" would be the same thing, but talking instead of music.
Interesting, no? Read more here.