More on the Loudness Wars
On the January 8 episode of The Secret History of Rock, I'll talk about why CDs released today actually sound inferior to discs issued back in the 80s. Much of this has to do with what's been dubbed The Loudness Wars.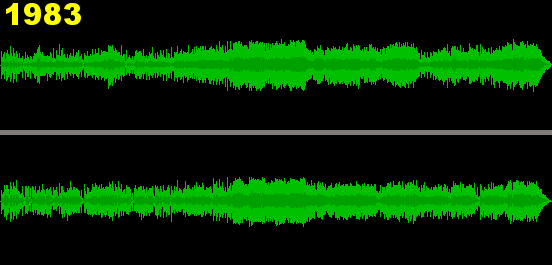 This stupid thermonuclear option has done more to harm the notion of high-fidelity than anything since my mom deliberately dragged a needle across one of my Dead Kennedys records.
If you want to know what's going on–and why prerecorded audio continues to suck from a sonic point of view–read this article.