More Predictions of 2012 Being the Year of Music Streaming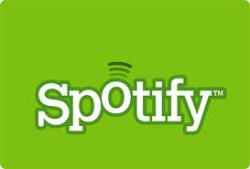 On one of my computers in the office, I'm set up with Rdio and Slacker. I also have a trial account of Spotify (Don't ask how I got it. Suffice it to say that it's completely legal, unspoofed and granted to me by Spotify UK.) I like all of them. A lot.
I've been preaching about how the world is moving away from possessing music to being able to access it. If you can get whatever song you want, whenever you want it from wherever you are on whatever device you happen to have, it's not necessary to own the files or the physical goods, is it?
Yes, yes, many people will still buy CDs and tracks from iTunes or wherever. I certainly will. But I won't have to buy ALL the music I want to hear. I'll purchase the stuff I really like from artists I really want to support. The rest can be accessed under my subscription plans. For ten dollars a month, it's all I can eat. That's less than the price I pay for most of my CDs. And I buy a dozen or more CDs a month.
There's more streaming coming, too. Deezer has yet to make its way into North America and HMV will launch a streaming service in March. Combine tandem growth in smartphone penetration and in-dash connectivity in cars and you've got way of access pretty much all the world's music on your terms anywhere and anytime.
Take a look at this webinar. It's pretty good.