More Rock Star Relatives in Trouble with the Law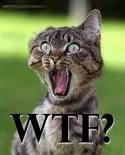 Although this isn't as bad as Phil Collins' nephew being arrested for cocaine smuggling, it's still not good.
Hud and Speck Mellancamp–yes, that's their names–sons of singer John Mellancamp, have been arrested on charges of battery after some kind of fight.
It's alleged that they and a friend–who just happens to be the son of Indiana University basketball coach Tracy Smith–stomped a guy in retaliation for something that happened earlier. Speck and Tracy have surrended to police but Hud (a three-time Indiana Golden Gloves boxing champion) is still out there.
The guy who was stomped needs a plastic surgeon.
(Via Vintage Vinyl News)