Most. Annoying. T-Shirt. Ever.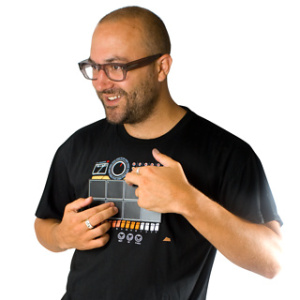 If you really want to piss off someone, give this as a present to their child/significant other/co-worker.  It's an electronic drum machine t-shirt.
The shirt has pressure-sensitive pads built into the chestal area.  The pads are connected to a tiny 9-volt powered amplifier that hangs from a pocket.  
And yes, there's a loop function.
Yes, it's $50–but for annoying that special someone, it's cheap.