Motley Crue Played Their Last Show–And Tommy Lee's Drum Roller Coaster Got Stuck
If you've ever been to a Crue show, you'll know that one of the highlights is Tommy Lee's outrageous drum solo. On their big farewell tour, he had a kit attached to a roller coaster-like track which allowed him to spin through a full 360 degrees.
On Thursday night–the final night of the final tour–there was a problem. Tommy's solo started off just fine, but when the drum apparatus reached the apex of the roller coaster where he's upside down, it got stuck…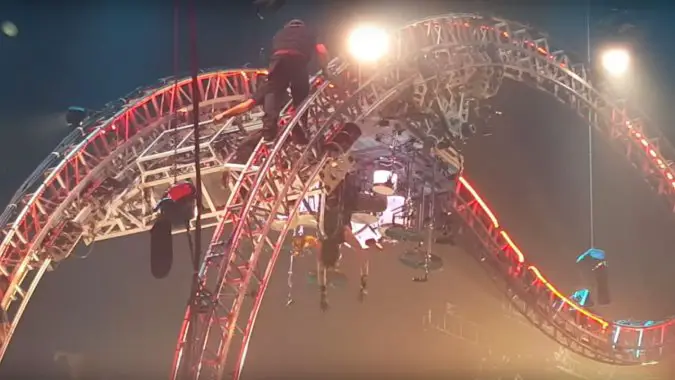 Naturally, there's video.
Here's one of many reviews of that last show. (Via Tom)