Motley Crue's Las Vegas Crowdsource Experiment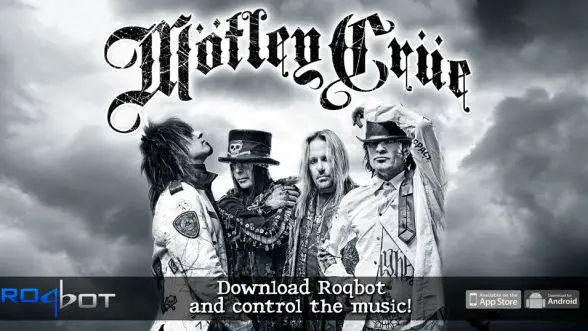 To me, playing a residency in Las Vegas is just a tick or two above a tour of casinos in North Dakota.  Yes, the money is pretty good, but Vegas is also where people who ride electric scooters go to see Celine Dion.
Motley Crue is going to try to be a little cooler than that.  Along with mostly naked showgirls and lots of fire and explosions, they're going to crowdsource the audience to choose the setlists for the last two gigs at the Hard Rock Casiono.
The tool will be Roqbot, a free n iOS and Android app that allows fans at the shows this weekend to pick songs from a supplied list.  Two big screens in the venue show which songs are being voted up.
Kinda cool for fans, no?  It also points towards the kind of interactivity that we'll soon be seeing at more shows everywhere.