Motorhead's Lemmy Endorses Edmonton Mayoral Candidate
The Edmonton Journal reports on Joshua Semotuik, a Motorhead fan who wants to be mayor. Here's how he dressed for a recent mayoral forum.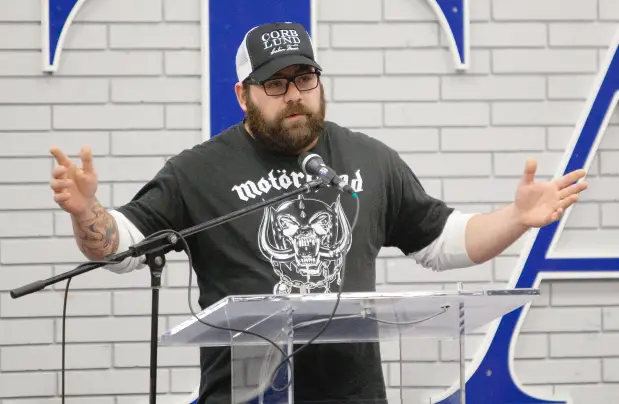 Lemmy approves, too. He tweeted "My kind of Mayor! Good luck Josh! Cheers!"
The official Motorhead Facebook page offers its endorsement, too. We'll see what happens with the election on Monday.