Movies from the 80s That Could Be Broadway Musicals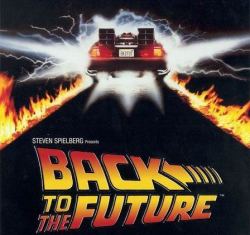 Looking at the list of productions currently on Broadway or slated for debut soon, I can't help but assume that the people who are supposed to come up with new musicals are completely bereft of new ideas.
After mining rock music (We Will Rock You, Rock of Ages, Moving Out, American Idiot, Tommy, etc. etc.) and comic book characters (Spider-Man and, er, that's it), the next vein of material might just be movies from the 80s.
What's first? A musical version of–wait for it–Back to the Future. No, really. Somewhere, Huey Lewis is smiling. (And please let this be a catalyst for the development of hoverboards. We were promised hoverboards by 2015.)
Gawker, always willing to pick on on a thread, has a list of movies from the 80s that they think should be next in line.
I, however, have my own list.
Ferris Bueller's Day Off (1986): A no brainer. The "Twist and Shout" scene screams "Broadway."
The Lost Boys (1987): With all the interest in vampires over the past couple of years, I can't believe that this hasn't been adapted already.
Fast Times at Ridgenmont High (1982): How many actors would play Jeff Spicoli for free?
Caddyshack (1980): The golf scenes might be tough, but think of the numbers you could write for Carl the greenskeeper.
Say Anything (1989): The Cameron Crowe script is solid–and it would reintroduce Peter Gabriel's "In Your Eyes" to a new generation.
Eddie and the Cruisers (1983): This hasn't been made into a musical yet? Really? It's about a friggin' rock band!
Mask (1985): Hugely mawkish, I know, but look how much Andrew Lloyd Webber made from writing about a dude with a facial deformity?
Heathers (1988): How bitchy would that be?
Return of the Jedi (1983): Two words: dancing Ewoks.
Aliens (1986): Badass acid-for-blood aliens? Are you freakin' kidding me?