Muse Announces New Album: Drones (And Some New Music Is Coming, Too)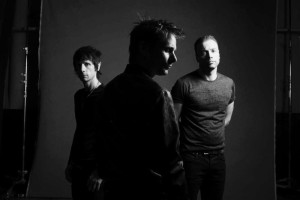 Muse has finally released details on their new album.  Called Drones (actual release date TBA) will featuring this tracklisting.
Dead Inside

[Drill Sergeant]
Psycho
Mercy
Reapers
The Handler
[JFK]
Defector
Revolt
Aftermath
The Globalist
Drones
No idea why some times are in [square brackets].
The band will offer up "Psycho" via their Youtube channel at 6:00pm GMT tomorrow (1pm EDT/10PST).  Fans can get it for free when you pre-ordered the album at  7:30PM GMT (2:30 EDT/11:30 PST).
The first official single from the album, "Dead Inside," will debut the week of March 23rd. As for the album? No one knows yet.